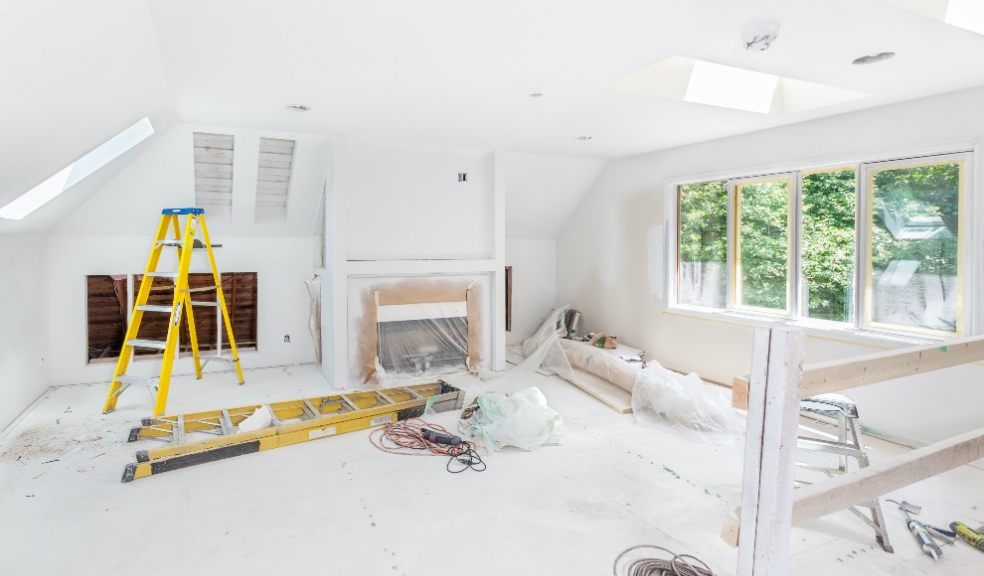 4 tips for planning a successful house remodel
Typically, a house remodel project can be a challenging and stressful undertaking. It involves a lot of details and steps that you should be aware of before you get started. For instance, a remodel requires thorough planning and preparation to ensure the success of this major endeavor. However, if you take this project for granted, the entire process can become more daunting and stressful.
Thus, to save yourself from the stress brought about this undertaking, below are the four tips for planning a successful house remodel:
Create a project plan
Before you begin with the home remodeling, it's important to come up with a detailed project plan to guide you throughout the process. To do this, you need to determine what your end goal is. For example, you may think about renovating your home to increase the resale value or you just want to create a haven at your home to put down your roots for several years. Whatever your goal is, it's essential to know it so you can create a good plan. 
Once you have your end goal in place, you can start tackling the details of your home improvement project plan. These can include the blueprints or sketches, list of materials and other requirements for your remodel project, and the step-by-step procedure of your entire home remodel.  
Moreover, don't forget to include the zoning regulations and permits in your plan. Make sure your home remodel project is compliant with all the rules and regulations for house renovations in your area. 
Hire a team of professionals
Executing a house remodel project won't be successful without the assistance of your team of professionals. This means working with certain contractors and other service providers to ensure a smooth renovation process.
For example, you should hire reliable building contractors who are experienced in house renovations. Make sure they're licensed and insured before making any commitments. You can do this by checking their company profiles, the services they offer, their qualifications, and what other clients have said about their experience and workmanship.
In addition to building contractors, consider hiring a rubbish removal company that'll take care of all your rubbish before and after the house remodel project. For instance, you may have old couches and lounges that need to be disposed of while the renovation is ongoing. Thus, if you need to hire a rubbish removal company, you may check this link for more information. 
Set a budget
The next tip to consider when planning a successful house remodel is to set a project budget. It's very important because it helps you determine the potential expenses, including the permit costs, labor costs, building materials, and many others. 
To create a budget more efficiently, you may consider the following things:
Determine the amount of money you're willing to spend for the remodeling.
Don't forget to allocate at least 10% of your budget for the unexpected expenses. 
Request a price quotation for all building materials you use for the project. 
Get some cost estimates from different contractors to figure out the best option for your budget.
As you can see, there are many things to keep in mind when setting a budget. But what's important is that you know how much your project will cost and what it means to your finances. Remember, having a budget can help you avoid overspending and other financial issues while renovations are taking place.
Plot the timeline
Now that you already set a budget, it's time to establish a timeline for your house remodeling. When you have a timeline, you can rest knowing that the project will be completed within or by a specific date without sacrificing the quality of the process.
Hence, to establish a timeline and ensure a successful home improvement project, be sure to discuss with your contractors the length of time each aspect of the remodeling will take. For example, depending on your project, you can tackle the easiest tasks first and set the amount of time it'll take before these can be completed. That way, after that, you can then focus on the harder tasks like rewiring and locating the pipes. 
Moreover, in coming up with a project timeline, you should also include the time needed to clean up the area before and after the renovation, the delivery of the building materials, and the days off and holidays your building contractors and their workforce will need. You can utilize a calendar to note these schedules. Also, don't forget to allocate some time for any emergency issues that may arise while the work is going on. 
The bottom line
Indeed, a successful house remodel is never easy. With several factors to consider, it's important to carefully plan and prepare for the process every step of the way. Thankfully, by following the tips in this article, you'll familiarize yourself with this kind of undertaking and anything that goes with it. Consequently, you can rest knowing that your overall home renovation project will be successful from start to finish.