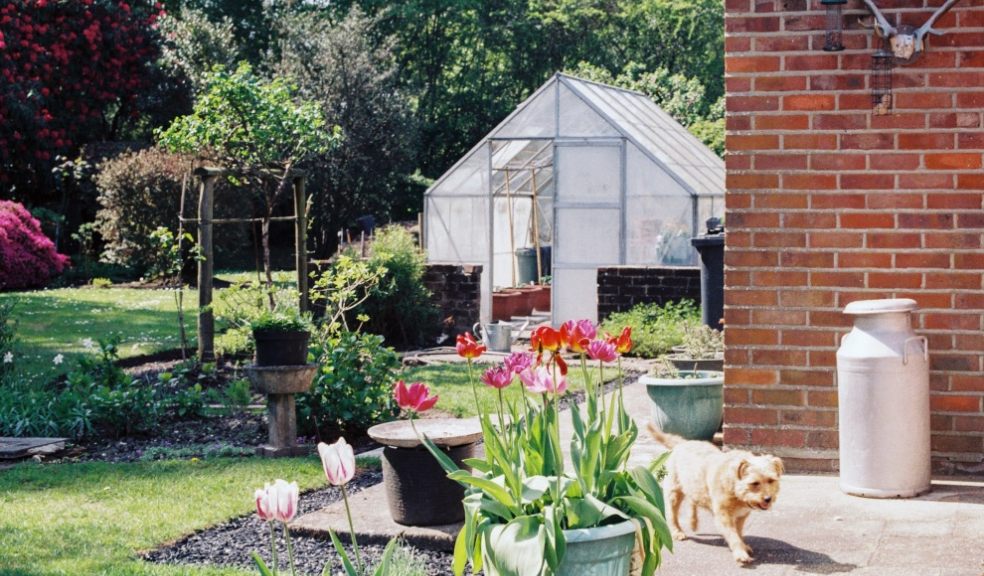 Top tips for sprucing up your garden
When the lure of summer months begins to beckon, and blue skies return, there comes the natural tendency to break out of the dormancy period of colder months. The spring cleaning time has arrived, but this year has been a little more unusual than most.
Many people have found themselves spending more time around the house – a long period of restrictions and lockdowns has seen to that. With the return of more favourable weather comes the desire to be outside, yet it's likely that many will continue to spend a vast amount of that time at home.
Perhaps it is time to tidy up that garden space and use it to your best advantage.
Clean up the greenhouse
For so many people, the garden greenhouse or conservatory becomes an unkempt mess. Often, the greenhouse becomes a convenient storage shed for gardening equipment and tools and often becomes an eyesore.
A nicely decked greenhouse can actually be the perfect centrepiece for a garden area. In smaller spaces, they can provide a nice focal point when decked out with some nice pots and colourful foliage.
A supplier like Hall's Greenhouses can provide inspiration, and a check on their website will give an idea of what is possible.
Installing a new greenhouse can provide a stunning centrepiece in the garden, which people will enjoy being around on those sunny days.
Clear away the clutter
Often, clearing out the objects which have accumulated over time around the yard or garden actually let's a person view the garden layout through a fresh pair of eyes. Discarded objects detract from the natural lines of the garden, and sometimes the simple act of clearing them away provides a spark of inspiration to press on even further with a garden rejuvenation project.
Get rid of that old bike – put it out on the verge with a "For Free" sign on it. One man's trash is another man's treasure, and sometimes people will gladly take away old items. Store other unusable or non-recyclable items away for rubbish collection.
Sometimes this requires a bit of a ruthless streak – so if it hasn't been used for months, throw it out!
Everything old is new again
For something a little different, collect up some of those old items which are still in reasonable repair – metal watering cans, old pots, and pans – and give them a colourful coat of paint. Use them to pot out some nice shrubs and flowering plants, and as the plants grow they will soften the appearance of the containers.
By placing the collection of different shaped containers together in a cluster, it is possible to create an eye catching display in the corner of the garden. This simple and cost-effective exercise not only recycles old unused items, which are cluttering garden sheds and cupboards, and lifts the outdoor area with an unusual natural artwork.
Don't procrastinate!
Like many of the chores we procrastinate about, the hardest part is actually starting the job. Armed with a few simple tips, make it a priority to tidy up that outdoor space.
By following a few simple, cost-effective steps, it is possible to rejuvenate and transform a lifeless garden space into an area in which family and friends will enjoy spending time in.
The day is still young – get out and start the plan now!