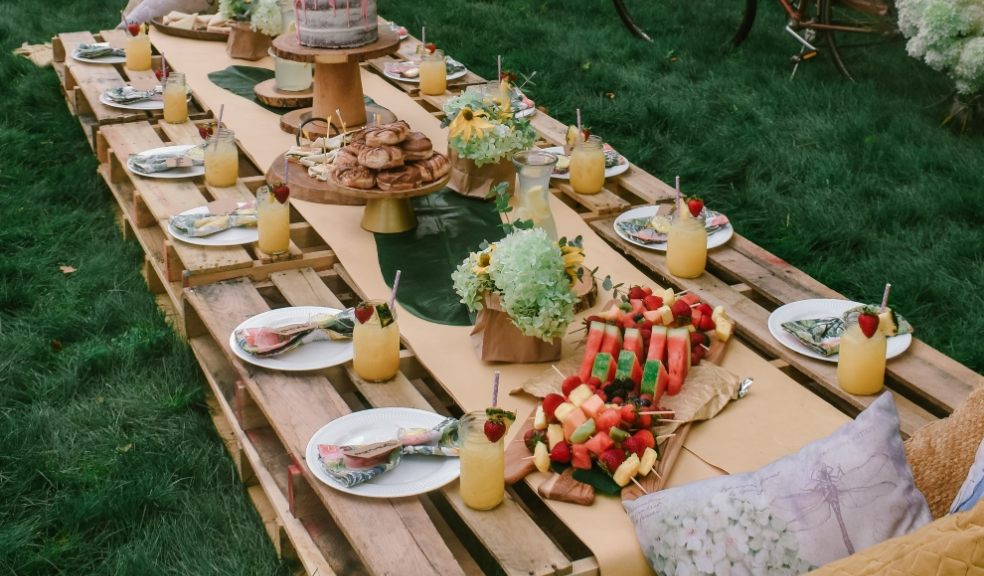 How To Create A Royal Picnic This Summer!
Without a doubt, the nation loves a quintessentially British picnic and our adoration for them has only grown over the past year. Searches for "picnic hampers UK" have seen a 400% rise in the past 12 months and "picnic items" have seen a 250% rise1.
For the first time, the gates of Buckingham Palace are opening from the 9th of July and allowing members of the public to picnic on the lawn meaning this summer will see the revival of the posh picnic.
To make sure you create a picnic fit for royalty, Cartwright and Butler have revealed the top tips to posh up your picnic this summer.
To ensure your picnic is primed and posh, the décor must be perfect. By swapping your old picnic blanket for pastel throws and cushions, the occasion becomes comfier and more stylish.
Going the extra mile with bunting, flowers, and candles will make your picnic an event and give it more of a sense of occasion. Even the smallest of details, like bringing napkin rings, can posh up your picnic with ease.
Spruce up the presentation
Gone are the days of plastic sandwich bags, and paper plates. If you really want to create a posh picnic, how you present the food you bring has to be carefully considered.
Bringing the food in a classic wicker hamper, serving drinks in mason jars, and having sandwiches in a wax wrap can elevate proceedings entirely. If you really want to make your picnic as posh as possible, pick a summery colour scheme for your accoutrements using pastel yellows, pinks, or blues.
Think about the refreshments
The most important part of a picnic, without a doubt, is good food. When creating a posh picnic, it's all about putting a decadent twist on classics. With the sandwiches, go for a smoked salmon and black pepper cream cheese or avocado, cucumber, and tomato. Other things to consider for your hamper are chutneys, flatbreads, shortbread biscuits, fudge, or marmalade.
An underestimated aspect of the picnic is the drinks. Taking extra care and attention to this element will really tip your lunch over the edge. Making a carafe of iced tea the day before to ensure it's cold and adding in sliced lemon is a fresh take on picnic beverages. You could also try something a bit simpler, like raspberry lemonade or fresh orange juice to keep your event feeling traditional.
If the occasion calls for it, then there's nothing better than a cocktail over a picnic. To really capture the essence of a posh summer picnic, you could mix up a zingy yet palette cleansing mojito. However, the classic British boozy summer staple is, of course, the iconic Pimm's and lemonade.
A spokesperson from Cartwright and Butler comments on the rise in popularity of the picnic over the past year: "Picnics are set to be bigger than ever this summer due to them being a communal affair allowing everyone to come together, contribute and spend time with one another in a relaxed environment. They're less expensive than going to a restaurant, plus you can organise one at short notice, and the whole family can get involved."
For more information, go to: https://www.cartwrightandbutler.co.uk/blog/top-tips-posh-your-picnic