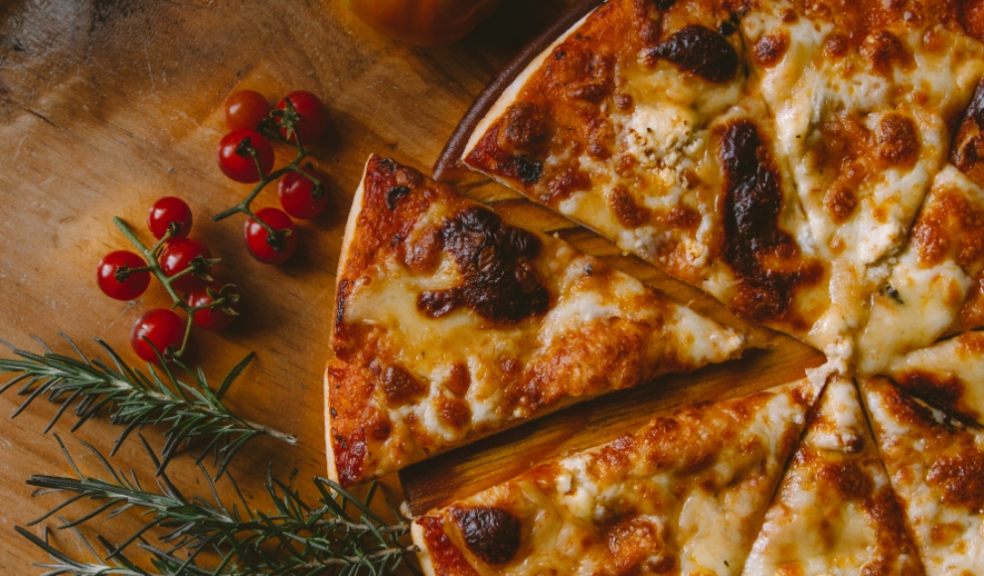 Tournament of Toppings: Brits vote for their number one pizza topping
The Euro 2020 tournament has undoubtedly had the nation on the edge of their seats, but it wasn't the only gruelling knockout tournament taking place, with the ever-debated discussion of the ultimate pizza topping being battled out once and for all in Chicago Town's Tournament of Toppings.
In a quest to discover the nation's favourite, twelve of Chicago Town's iconic pizza toppings battled it out to win votes from the public, with nearly a quarter of a million (228k) votes cast, the nation has spoken and crowned Magnificent Meat Feast the number one pizza topping of them all.
After a nail biting final, albeit without penalties, Magnificent Meat Feast rose to glory with a win, securing a whopping 48,000 votes (21%), pipping pizza classic Pepperoni to the post. The two pizzas were backed by meat loving Brits to the very end, with Pepperoni securing a respectable second with 17% of the vote.
The intense three round tournament saw a terrifically tasty line-up go head-to-head, with the likes of Ham & Pineapple, Vegan Cheeezeburger and Cheesy Ham and Bacon among the first to go out.  
Loaded Cheese along with our Chicken & Bacon made a shock exit in the first round, despite being popular, pizza pundits had expected them to progress through the hotly contested tournament as well-established pizza toppings. Falling just short of the final were Chicken Club and Mega Meaty, both making it to the semis but not quite securing a coveted spot in the final.
The fully loaded tournament has settled, once and for all, the leader board of pizza toppings in the UK.
| | |
| --- | --- |
| TOPPING | VOTING RESULTS |
| 1 Magnificent Meat Feast | 21% (48,000) |
| 2 Pepperoni | 17% (38,170) |
| 3 Chicken Club | 13% (30,129) |
| 4 Mega Meaty | 11% (24,065) |
| 5 Chicken & Bacon | 8% (18,193) |
| 6 Loaded Cheese | 7% (16,679) |
| 7 Cheesy Ham & Bacon | 6% (13,214) |
| 8 Honey Salami | 5% (12,557) |
| 9 Vegan Bac'n & Mushroom | 3% (7,161) |
| 10 Ham & Pineapple | 3% (6,979) |
Drawing inspiration from the 'The Magnificent Mile' in Chicago, Magnificent Meat Feast promises the ultimate meat extravaganza for football fans and foodies alike. Loaded on top of ooozing mozzarella cheese, a whole loada pepperoni, sausage crumble, ham and meatballs sit proudly, basking in the glory of winning the title. 
Rachel Bradshaw, Marketing Manager at Chicago Town said: "There's no better combination watching the football with pizza and friends, that's why we put our toppings through this tough tournament alongside Euro 2020. 
"When we created Magnificent Meat Feast, we knew it'd be a hit with our nation of meat lovers, and we went the extra mile to ensure that the pizza delivers big on flavour. We're thrilled to see it win and be a favourite with pizza lovers!"