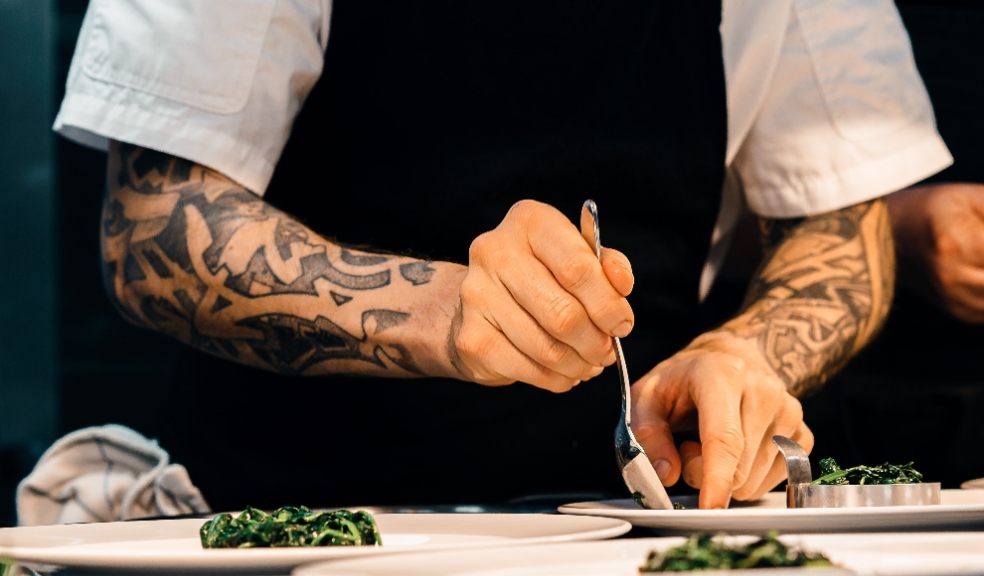 Knives Out: Which celebrity chef has the best restaurants?
Michel Roux Jr's is the celebrity chef with the best restaurants in the UK according to new research by Maxima Kitchen Equipment. 
The study collated Trip Advisor rating and ranking data for more than 100 restaurants in Britain belonging to the UK's best-known chefs, to arrive at an overall score out of ten for each individual eatery, and a combined average for the chef who runs them.
Roux tops the list as the UK's highest rated celebrity chef thanks to an average score of 9.4 for his two restaurants. Since starting his culinary career at age 16, Roux has worked his way up to become the owner of one of the UK's highest-rated restaurants - Le Gavroche in West London with an individual restaurant score of 9.4, as well as two Michelin stars.  
He also owns the highly regarded restaurant Roux at the Landau located at The Langham Hotel in London, which scores 9.4 too, and has been awarded a Michelin plate for good cooking. It may be said that Roux applies the discipline he learned during his stint in the French military in the 80s to his culinary practice, cementing his position as the nation's highest rated celebrity chef.
In second place is French chef in London, Hélène Darroze, with a score of 9.3, thanks to her highly rated UK restaurant Hélène Darroze at The Connaught, located at The Connaught Hotel in London. 
Darroze is a fourth-generation chef, though she did not have a direct route to the discipline, as she initially earned a degree in business. Her London restaurant is a French dining experience that has been recognised as outstanding as indicated by her three Michelin stars. 
Rounding out the top three is Israeli icon Yottam Ottolehghi with an average score of 9.1 for his six delis and restaurants in London. The chef has authored several bestselling cookery books, and his highest rated restaurant is Ottolenghi Spitalfields with an impressive 9.2 on the index. 
Big names such as Jamie Oliver and Nigella Lawson do not appear on the list as they are not owners of any restaurants, preferring to focus their attention on their best-selling cookbooks and other projects.  
In fourth place is Nathan Outlaw, whose eateries have an average score of 9.0. The English chef has two self-titled restaurants in the UK, Outlaw's Fish Kitchen and Outlaw's New Road, both in Cornwall. Outlaw got his first taste of restaurant work at age 14, with a weekend job as a toast maker under the supervision of his father, also a chef. He has a come a long way since, appearing on BBC's Great British Menu and earning two Michelin stars. 
His most popular restaurant based on the data is Outlaw's Fish Kitchen with a score of 9.5, beating out competitors to earn its place as the UK's highest rated restaurant run by a celebrity chef. An 8.5 rating for Outlaw's New Road brings his average down to 9, depriving him of top spot.
Fifth place belongs to Marcus Wareing with an average score of 8.7 for his three restaurants in London, the highest rated being the self-titled Marcus based at The Berkley Hotel in Knightsbridge. The restaurant is known for high-end French-style dishes with British ingredients and scores 9 out of 10 on the index. 
Other honourees in top ten are James Martin, Richard Corrigan, Thomasina Miers and Giorgio Locatelli, with Angela Hartnett taking the last spot in the top ten highest rated celebrity chef restauranteurs working in the UK.  
Commenting on the study a spokesperson for Maxima Kitchens said, "Many of these chefs have multiple Michelin stars, but pleasing the public can be even more challenging than impressing the critics. So, the chefs at the top of this list should be very happy to have achieved this accolade."
The research was carried out by Maxima Kitchen Equipment, which has more than 40 years of experience in the supply and maintenance of professional kitchen equipment. 
The Highest Rated Celebrity Chefs Working in the UK
| | | | |
| --- | --- | --- | --- |
| Overall rank | Celebrity Chef | Average restaurant score | Number of restaurants |
| 1 | Michel Roux Jr | 9.42 | 2 |
| 2 | Hélène Darroze | 9.34 | 1 |
| 3 | Yottam Ottolenghi | 9.20 | 5 |
| 4 | Nathan Outlaw | 9.00 | 2 |
| 5 | Marcus Wareing | 8.77 | 3 |
| 6 | James Martin | 8.76 | 2 |
| 7 | Richard Corrigan | 8.64 | 4 |
| 8 | Thomasina Miers | 8.58 | 16 |
| 9 | Giorgio Locatelli | 8.56 | 1 |
| 10 | Angela Hartnett | 8.46 | 4 |
| 11 | Jason Atherton | 8.33 | 8 |
| 12 | Raymond Blanc | 8.28 | 15 |
| 13 | Delia Smith | 8.14 | 1 |
| 14 | Marco Pierre White | 7.91 | 2 |
| 15 | Atul Kochhar | 7.86 | 4 |
| 16 | Hugh Fearnley-Whittingstall | 7.85 | 1 |
| 17 | Tom Kerridge | 7.80 | 5 |
| 18 | Gino D'Acampo | 7.62 | 8 |
| 19 | Gordon Ramsay | 7.40 | 24 |
| 20 | Heston Blumenthal | 7.32 | 5 |
| 21 | Rick Stein | 7.02 | 12 |