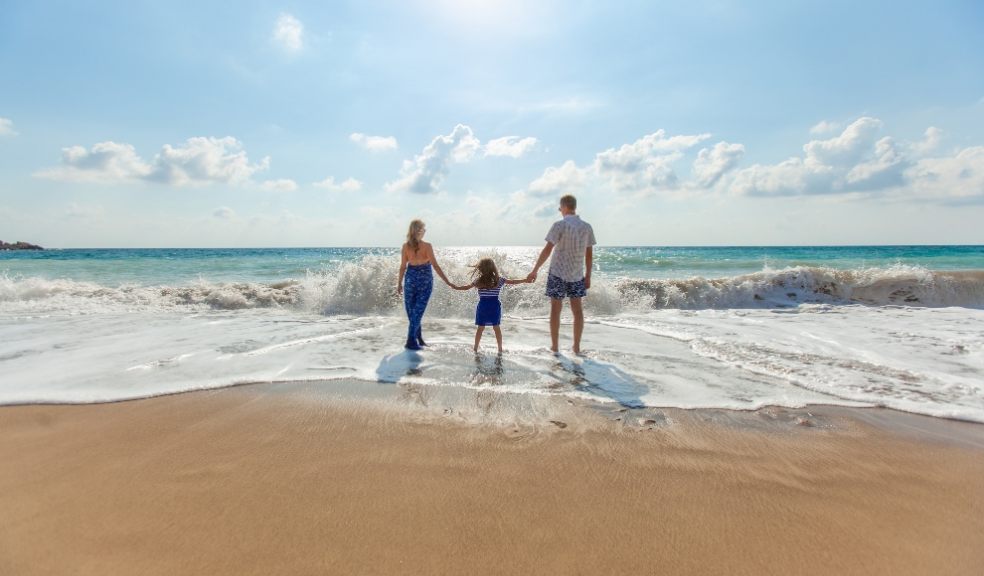 Two thirds of parents would take children out of school for holiday abroad
Research by currency expert FairFX has revealed family holidays taken during term time in September were on average £418 cheaper compared to the same trips during the summer school break1.
As part of its investigation, FairFX also explored how open British parents are to taking their children out of school for a holiday and found almost two thirds (63%) would let their kids skip school for a family break. 
Almost half (48%) cited saving money as their key motivation, while one in five (20%) believed their kids wouldn't miss much in class from taking an early break. 
As the school year starts, many families will be considering taking advantage of cheaper holiday costs to make additional savings following the Covid-19 pandemic. But FairFX is reminding parents of the £60 fines they could be hit with from allowing their children to skip school, something parents haven't been at risk of during the pandemic as many local councils relaxed their rules2. 
14% said if they were taking their children out of school, they would prefer to book a holiday either at the start of the new school year, before work began, or closer to a set break like half term or the Easter holidays.
When asked whether the Covid-19 pandemic has influenced their thoughts on letting their children miss school for a holiday, more than half of parents (53%) confessed it has. 23% revealed they now would as saving money is a bigger priority than it was previously, while one in five (19%) would because they haven't been able to travel abroad for such a long time.
The cost of term-time trips
FairFX analysed the cost of 390 holidays to six popular European holiday destinations from three different holiday providers for a family of four, comparing prices in September to the cost of the same trip in August3. 
The investigation revealed holidays to Croatia cost much less in September compared to August, with parents paying up to £2091 to take a trip during term time – a decline of 40%.
The only destination where the change in price was insignificant was Greece, where FairFX's investigation found prices went down by just £49 (3%) compared to summer holiday trips. 
Comparison of holiday package prices in August and September
| | | | |
| --- | --- | --- | --- |
| Destination | Average total price for holiday in August | Average total price for holiday in September | % Decrease |
| Croatia | £3,513 | £2,091 | 40% |
| Italy | £2,125 | £1,811 | 15% |
| Ibiza | £1,851 | £1,578 | 15% |
| Malta | £1,290 | £1,094 | 15% |
| Portugal | £1,888 | £1,633 | 14% |
| Greece | £1,479 | £1,430 | 3% |
With many Brits hoping to head abroad this year after 18 months of Covid-19 restrictions, FairFX is reminding holidaymakers to shop around to make sure they get the best deal. 
Holidaymakers also need to consider additional costs such as any Covid-19 tests they may be required to take both before they set off, while they're away, and once they return which could add hundreds to the cost of their trip. 
Ian Strafford-Taylor, CEO of FairFX, said: "It's no secret that trips abroad tend to cost less during school term time because of the supply and demand mechanic behind pricing strategies, but some of the price differences are scandalous, with some holidays we researched costing 40% less in September, compared to August.
"Families are stuck between a rock and a hard place as they either have to face attendance fines from local councils, or extortionate price hikes from holiday providers. It's no surprise that saving money is a bigger priority as many families are likely to have faced financial challenges during the pandemic. But with the added cost of Covid-19 tests and fluctuating holiday prices, parents are forced to make difficult decisions. 
"As we've seen over recent months, things can and are changing quickly. If you are thinking of travelling abroad, it's worth not only keeping an eye on updates to travel restrictions, but also watching closely to see what the pound is doing if you want to get more for your money. 
Having a prepaid card means you can also keep your holiday money safe in one place until you travel and if your plans change, you can spend it in the UK without being at the mercy of poor buy-back rates, as you would be with leftover cash."