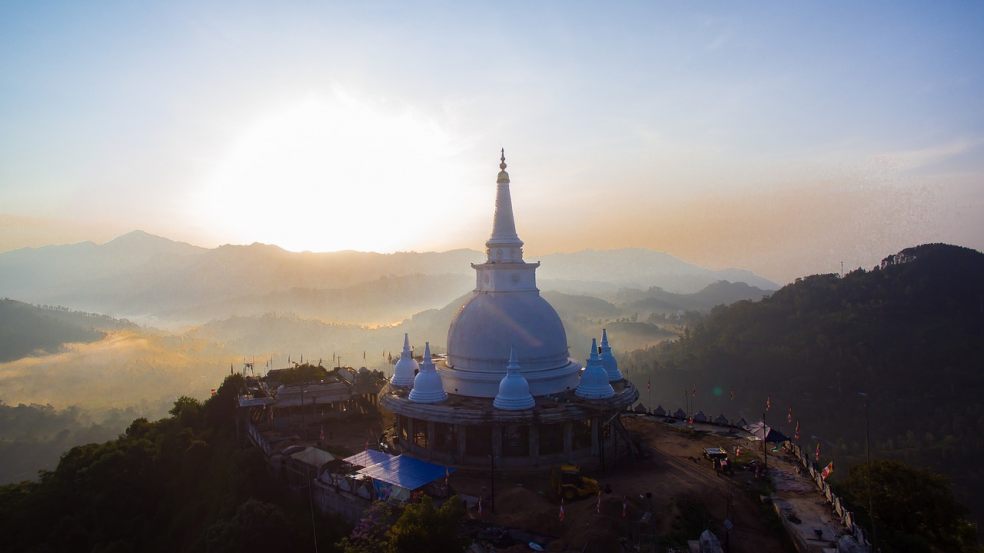 Code of Courtesy to follow in Sri Lanka
As recovery from the pandemic gets underway, many countries have decided to reopen tourism for selected countries and Sri Lanka is allowing UK citizens to visit their country.
Sri Lanka is a beautiful country which has a rich history, culture, and tradition. Similar to other Asian countries, Sri Lanka has approached a conservative aspect for many centuries.
The Sri Lankan Ministry of Health has made efforts to improve the tourism experience during the pandemic to ensure the safety and enjoyment of guests.
Here, you will find out about the procedures you need to follow in regards to applying for a Sri Lanka visa for UK citizens and about the regulations you must follow in Sri Lanka.
All visitors who have permission to travel to Sri Lanka must apply online for an Electronic Travel Authorisation (ETA) to enter Sri Lanka.
Entry to Sri Lanka is subject to quarantine and PCR tests determined by the Health Authorities. You should follow the instructions of the local authorities which are in place to keep everyone safe.
Your passport should be valid for a minimum period of 6 months from the date of entry to Sri Lanka.
Tattoos of Buddha's head are completely forbidden in Sri Lanka, so you will not be granted a visa if you have such a tattoo.
What you should follow in Sri Lanka
Every country in South Asia has its unique way of living and traditions.  The country is a popular destination for citizens from the UK.
Let's look at the 'dos' in Sri Lanka
Food in Sri Lanka is varied and delicious. Pork curry, fish curry (ambulthiyal), brinjalmoju, and curd and treacle for dessert are some of most popular dishes. Locals believe that cutlery affects how food tastes, so they do prefer to eat with their hands.
Sri Lanka is a country of culture and tradition and the majority of people follow Buddhism. Their way of life is a little different from Western culture so you must respect that while you're there.  When visiting a temple or religious place, ensure you dress accordingly, do not wear anything that is revealing.  
Sri Lanka has a diverse climate, generally humid and hot. You need to pack light clothes and sandals. Bear in mind that many temples do not allow you to wear any footwear.
Demonstrate empathy, especially in light of the Sri Lankan social instability. Sri Lankans are likely to warm to those who show compassion, according to a recent survey.
Things to avoid in Sri Lanka
Learn about the country before you go. Traditionally Sri Lanka is a Buddhist country, while India is predominantly Hindu. Even though both countries survive on rice and curries, Sri Lankan cuisine is distinct from Indian cuisine in its varieties and tastes. As the predominant language of Sri Lankans, Sinhala does not appear on the list of Indian national languages. Sri Lanka has less population, so it is cleaner and less congested.
Try not to physically touch a monk, as this is classed as a sign of disrespect.
Do not compare Sri Lanka with India because many tourists think India and Sri Lanka are the same, but they are too different.
Always remember, while taking pictures of locals, ask their permission.  
In Sri Lanka, political issues and civil war are delicate issues. Avoid initiating a conversation about these subjects unless you are familiar with the other person.
Try to avoid wearing clothing with Buddha patterns or images on it so as not to cause offence to anyone
Conclusion:
Sri Lanka is a beautiful country to visit, it's simple to get a visa to go and absorb the culture of this wonderful country.