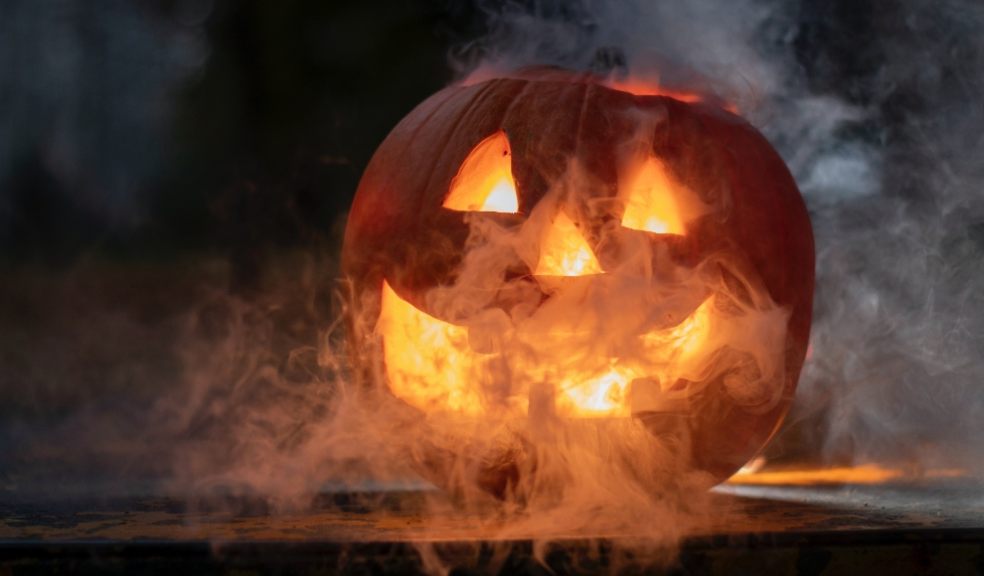 The UK's Most Popular Film Character Halloween Costumes
Spider-Man is set to be this year's most popular Halloween costume, a new study has found.
Creative resource Design Bundles conducted new research comparing how much major film character costumes have been Googled in the last 12 months in the UK.
The study used data analytics to discover the amount of times character names followed by the term 'costume' were searched and found that Spider-Man came out on top.
The superhero played by Tom Holland in the Marvel Cinematic Universe was the most searched Halloween costume this year. Five other Marvel characters appear on the list and four names from DC. The only character not originating from either DC or Marvel is Harry Potter. 
Spider-Man
Harley Quinn
Harry Potter
Wonder Woman
Deadpool
Batman
Hulk & Iron Man
Wolverine
Black Panther
The Joker
Spider-Man has the most popular character costume, appearing at the top position at an estimated 6,800 average searches per month. Marvel Studio's announcements of Phase 4 content in December 2020 spurred on the hype for the latest Spider-Man instalment in the Marvel Cinematic Universe. The trailer for Spider-Man: No Way Home has accumulated over 60 million views on YouTube since the end of August. 
Harley Quinn placed in second position with 5,400 searches following her recent appearances in The Suicide Squad and Birds of Prey: Harley Quinn.
Originating from the works of the British author J.K. Rowling, Harry Potter appears at number three on this list despite not being featured in a cinematic release since 2011. The wizard's costume accumulated 4,100 searches. 
In fourth place is Wonder Woman's costume at 3,200 searches after the character's appearances in recent films such as Wonder Woman 1984 and Zack Snyder's cut of Justice League.
The comical mercenary Deadpool, brought to life in recent years by Ryan Reynold's passionate portrayal of the character, accumulated 3,100 searches placing the costume at number five on the list. 
With multiple portrayals in recent years, from Christian Bale to Ben Affleck and the upcoming performance of Robert Pattison, Batman comes sixth on this list with 3,000 searches. 
Costumes of Hulk and Ironman came joint seventh position at 2,900 searches each. Both live action cinematic portrayals were last featured in 2019's Avengers: Endgame. Two more Marvel characters follow, with Wolverine in eighth position at 2,600 searches and the performance of the late Chadwick Boseman, last seen on screen in Avengers: Endgame before his death in 2020, puts the Black Panther costume in ninth position with 2,300 searches.
Finally, The Joker's big-screen reinvention by Joaquin Phoenix in 2019 and Jared Leto's comeback in Zack Snyder's justice league in 2021 have placed the Joker in tenth place with 2,200 searches.
| | | | | | |
| --- | --- | --- | --- | --- | --- |
|   | Costume | Most Recent Film | Year | Estimated average monthly searches | Franchise |
| 1 | Spider-Man | Spider-Man: No Way Home | 2021 | 6800 | Marvel |
| 2 | Harley Quinn | The Suicide Squad | 2021 | 5400 | DC |
| 3 | Harry Potter | Harry Potter and the Deathly Hallows part 2 | 2011 | 4100 | Harry Potter |
| 4 | Wonder Woman | Wonder Woman 1984 | 2020 | 3200 | DC |
| 5 | Deadpool | Deadpool 2 | 2018 | 3100 | Marvel |
| 6 | Batman | Zack Snyder's Justice League | 2021 | 3000 | DC |
| 7 | Hulk | Avengers: Endgame | 2019 | 2900 | Marvel |
|   | Iron Man | Avengers: Endgame | 2019 | 2900 | Marvel |
| 8 | Wolverine | Logan | 2017 | 2600 | Marvel |
| 9 | Black Panther | Avengers: Endgame | 2019 | 2300 | Marvel |
| 10 | Joker | Joker | 2019 | 2200 | DC |
Commenting on the study, a spokesperson for Design Bundles said "With Halloween approaching and an ever-growing list of characters appearing in major films, people in the UK have more inspiration than ever for their costumes. Spider-Man has been a popular choice for many years, so it's interesting to see how comic book characters consistently dominate in popularity over other franchises."