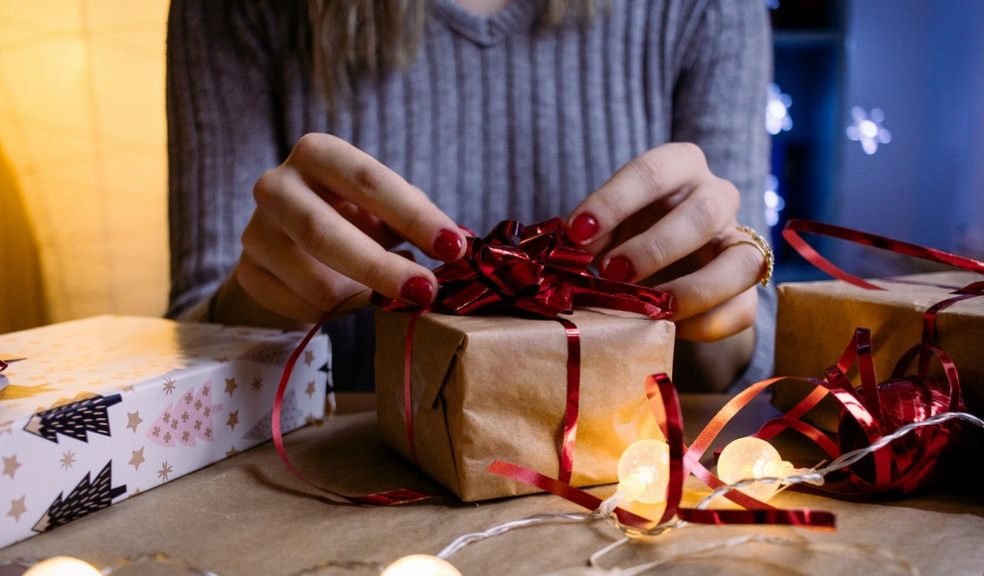 How to buy thoughtful Christmas gifts on a budget
For many, Christmas can be an expensive time of year, especially if you have a lot of people to buy gifts for. While you may not want to spend a huge amount of money on Christmas gifts, it's also important to get the balance right and make sure that you don't give the impression that you are not generous, or that you are some kind of Scrooge. The good news is that there are several things that you can do to give gifts that are going to be loved and appreciated, even on a small budget. Even if you don't have a lot of money to spend, money isn't everything when it comes to getting great gifts for people, and by spending a bit of time researching and looking, you can find inexpensive gift ideas that the people in your life will treasure.
Learn Interesting Things About Your Relatives
Spending some time with your relatives and having conversations with them can make it easier for you to get thoughtful gifts that don't cost a lot. Chances are that most of the people in your life are going to be into something that you can get items for on a budget. For example, if one of your relatives plays a sport, then getting them an autobiography by one of their favourite players could be an inexpensive yet thoughtful gift idea that is meaningful to them. Or you could learn more about their hobbies and get supplies as gifts – something that will usually always be appreciated.
Get Gifts Earlier in the Year
The best time to shop for Christmas gifts is actually during the January sales, but most people are still recovering from last Christmas at this time and don't want to start Christmas shopping all over again. However, the truth is that this can be a great way to get better gifts while still saving a lot of money and by the time Christmas rolls around, you won't be anywhere near as stressed or overwhelmed as you usually are, since you'll already have a stash of gifts ready to wrap and give. Just make sure that whatever you buy is actually going to last the year, and that you have somewhere safe to store them.
Prioritise Your Gift Giving
When you have a lot of people to buy Christmas gifts for, most people tend to prioritise who they are going to spend the most money on based on the closeness of the relative and the age of the recipient. Your children and other children in your close family, for example, are probably going to have the most money spent on them as, after all, the magic of Christmas is mostly for the kids.
Get Personalised Gifts
One budget gift idea that usually always goes down well is a personalised gift. Photo gifts are a popular choice and, thanks to social media networks like Facebook and Instagram, it has become easier than ever to go to your recipient's page and save a couple of photos that they have posted that you know they like and turn them into a gift for them. You can use the Photobox app to make your own canvas print to give to people for Christmas as a timeless and thoughtful gift that you really can't go wrong with. Along with canvas prints, you can also use Photobox to make really thoughtful, unique gifts from photos including photo books and photo calendars.
Give an Experience
It can sometimes be difficult to come up with an idea for a gift for that person in your family who seems to always have everything that they want or need. Getting gifts for these people can be tough and you might end up always turning to generic, traditional gifts like chocolate or a bottle of wine that you know will be appreciated but aren't really that special and don't have much of a wow factor. Instead, you might want to consider giving an experience gift instead. While you might be buying for someone who has all the material things they need, chances are that there are experiences that they haven't had like a night at the theatre, a relaxing spa weekend, or a supercar driving experience.
Shop Small Businesses
Shopping at small businesses for your Christmas gifts is not only a good way to get thoughtful gifts for a lower price compared to high street brands and department stores, but you'll also be doing good in your local area and boosting the profits of local-owned businesses where you know that your money is going directly into the pockets of individuals and families rather than the huge corporations. Along with that, many small businesses offer unique or even handmade gifts that you won't be able to find anywhere else, making this the perfect way to get a one-of-a-kind gift for a family member or friend even if you are on a tight budget.
Buy Vouchers
Vouchers are often considered to be a lazy gift idea, but the truth is that some people absolutely love getting them. And to be honest, it's not surprising that people are going to be excited to get some money for them to spend on whatever they like from their favourite shop. A voucher can be a fool-proof way to give somebody a Christmas gift that they are actually going to enjoy if you know where they like shopping. Even better, you can get vouchers that they can use in all of the shops at a certain shopping centre or at various online stores. If you have a family member who is a little bit of a shopaholic, then this could be the perfect gift for them and an easy solution for you.
Consider a Secret Santa
A family secret Santa can be a good alternative to everybody buying individual gifts for one another if you're not the only one who doesn't have a large budget to blow this year. This can be something that you do with your siblings, cousins, group of friends or extended family members, for example, to make sure that everybody gets a thoughtful gift while saving money at the same time. Most Secret Santa gifting is made fair by giving everybody the same agreed upon limit for everybody to spend so that nobody is going to get a far better value gift compared to everybody else. It can also be a fun way to learn more about other people since whoever's name you pick is who you have to buy a gift for, allowing you more time to focus on getting them something that they will like compared to buying something for everybody in a rush.
Christmas is a magical time of the year, but it can also be really expensive when you have a lot of gifting to do. While getting thoughtful gifts on a budget isn't always easy, there are several things that you can do to make sure that you give presents that mean something to the recipient even if you don't have a huge amount of money to spend. The thought really does count more than anything else and sometimes, an inexpensive yet thoughtful gift can mean a lot more than a flashy one.