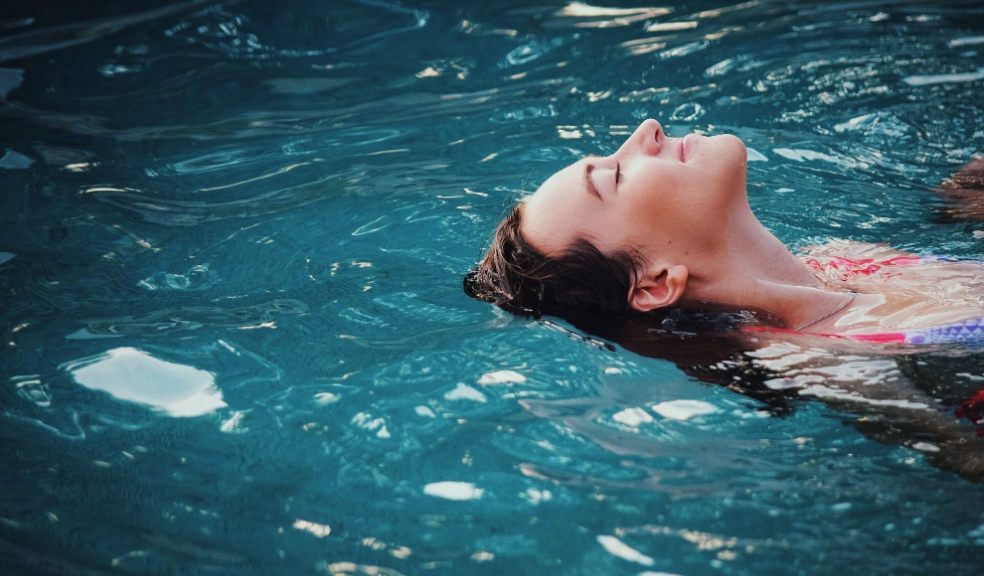 Escape the office at these top digital detox destinations
With so many of us looking to make wellness and mental health a priority this year it has never been more important to make the most of our time off work. But which are the best places in the  UK to relax, unwind and get lots of fresh air into our lungs.
Brecon Beacons Holiday Cottages have investigated a number of different factors such as clean air, population density, walking routes, mountains, waterfalls, gardens, dark skies and national parks to discover the UK's most beautiful natural landscapes where you can escape the office, detox from the digital and switch off for a relaxing 2022 getaway.
These are the ten best places in the UK to enjoy the best of the great outdoors during long weekends and family holidays so that you can head back to the office fully refreshed and rejuvenated. 
1. Cumbria
Cumbria is the county that's home to the Lake District and part of the Yorkshire Dales National Park and features the UK's largest number of nature reserves with 25 of them to explore. It also got top marks for walking routes with more than 200 to try and scored highly for lakes, waterfalls and National Trust sites.
2. Highlands
If you want to get far from the Madding Crowd, the Highlands of Scotland is the region of the UK with the lowest population density with just 9 people per square foot. The wild landscape here is home to more waterfalls, lakes and mountains than any other part of the UK so it's perfect for outdoor sports and adventures.
3. North Yorkshire
North Yorkshire is home to both the Yorkshire Dales and North York Moors National Park with the second highest number of walks and waterfalls to discover amongst the regions heather-clad moorland and dramatic dales. North Yorkshire also scores highly for National Trust sites, gardens and dark skies.
4. Powys
Peaceful Powys has a low population density of just 26 people per square KM which is less than a tenth of the UK average thanks to the wide open spaces and remote woodlands of the Brecon Beacons National Park. The Brecon Beacons were one of the UK's first internationally recognised dark sky reserves so Powys is perfect for stargazing and it's also home to lots of mountains, waterfalls and scenic walking routes.
5. Gwynedd
You can breathe in beautifully clean air during a visit to Gwynedd as with an AQI level of just 4, this region of Wales has the lowest pollution levels of anywhere in the UK. Gwynedd is also home to Snowdonia National Park where you'll find the mighty Snowdon mountain amongst the 466 peaks to climb and the region also scores highly for walking and nature reserves.
6. Devon
Devon may be best known for its beautiful beaches but it's also home to peaceful countryside which includes both Dartmoor and Exmoor National Parks. You'll find a good number of walking routes and nature reserves within the county with 26 gardens and 25 National Trust sites to explore during your short break or holiday.
7. Argyll and Bute
With just 12 people per square metre, Argyll and Bute has the second lowest population density in the UK and is made up of 23 inhabited islands and waterfront towns and villages such as Tobermory at the western edge of Scotland. This region features more than 1400 hills and mountains and over 42 lakes and lochs so it's no wonder Argyll and Bute is known as 'Scotland's Adventure Coast.'
8. Northumberland
Home to more Dark Sky Discovery sites than anywhere else in the UK, Northumberland National Park is the best spot in the country to go stargazing and the peaceful countryside here is also filled with woodland, nature reserves and there are 24 waterfalls to explore during your getaway.  
9. Aberdeenshire
Aberdeenshire is the eastern gateway to the Cairngorms, which is the UK's largest national park and features 23 different patches of woodland with almost 600 hills and mountains to climb. Alternatively you can ski down the mountains during the colder winter months as Aberdeenshire is home to a number of ski centres.
10. Perth and Kinross
Perth and Kinross was the second highest scorer on our study for clean air with an AQI level of 5 showing very low levels of pollution in this beautiful region of Scotland. The area is home to almost 50 lakes and lochs and almost 700 hills and mountains so is another good choice for an outdoor adventure where you can get lots of fresh air in your lungs.
Other counties that performed strongly include:
Pembrokeshire
Somerset
Norfolk
Shropshire
Scottish Borders
Cornwall