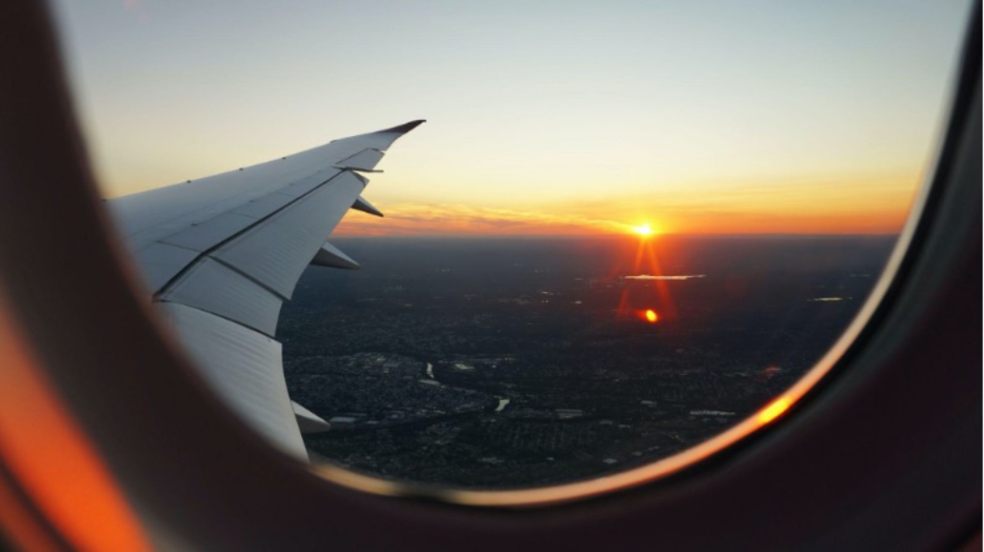 The Best European Holiday Destinations for 2022
As nations around Europe reopen borders and ease or eliminate restrictions, and as flights, hotels, restaurants, and cafes reopen, vacations to Europe are once again a viable option for those seeking solace.
The European Best Locations organization (EBD) has revealed the list of the trendiest destinations in Europe for 2022, based on votes from over 500,000 travelers from 182 countries and safety measures taken by countries and regions. 
Marbella, Spain
In Europe, Marbella is renowned as the "Sun Capital." Travelers seeking relaxation, shopping, exquisite hotels and restaurants, as well as local handcrafts, golf, outdoor sports, elegance, and refinement, flock to this region.
Marbella is also a popular destination for digital nomads, sports fans, and gourmets – as well as a popular destination for businesses and investors.
According to EBD, "Marbella has established exceptionally high-quality sustainable and responsible tourism and is an example of exemplary practice at the European level."
The ancient core, with its genuine lanes full of flowers and plants hanging from the walls and balconies, is the destination's unmistakable characteristic.
Marbella's mild microclimate and year-round sunshine make it an ideal location for outdoor activities. This sunny location is also ranked top among Europe's most premium and exclusive resorts.
Plovdiv, Bulgaria
Plovdiv is the oldest continuously inhabited city in Europe and one of the world's most ancient cities, in addition to being one of the European Best Destinations 2022.
Plovdiv, Bulgaria's biggest cultural center, was been named the European Capital of Culture in 2019.
The 1st-century theater, the 2nd-century Roman Stadium, the Ancient Forum, and the excellent examples of Roman mosaic heritage in the Bishop's Basilica of Philippopolis and the Small Early Christian Basilica, all date from the 4th-6th centuries, are found in the city.
The city's best jewel, Plovdiv's Old Town, is a cultural phenomenon, with gorgeous and ornately decorated Revival homes. Since the competition's inception in 2009, this location has also been placed first among the Best Cultural Destinations in Europe 2022 and has been the most-voted Bulgarian destination.
Monaco
Monaco, oh, Monaco! On Earth, a sliver of bliss! It's a small Mediterranean city-state surrounded by France. Even if you were unaware of that geopolitical fact, we're confident you've always known it's the place to be if you want to indulge in luxury, rub shoulders with celebrities, and be noticed. The magnificent beaches, the Formula 1 Grand Prix, the Exotic Garden, and the opportunity to explore the tiny state on foot make it a must-see destination. The Monte Carlo Casino, however, is something that everyone links it with. That one thing transforms Monte Carlo into Europe's casino capital! If you are passionate about casino life this destination is 100% for you, but if you can't make it to Monaco, you also have online options at Admiral Casino.
Oradea, Romania
Oradea, considered one of Romania's most beautiful cities, is a city that embraces each season and infuses life into a striking architectural landscape, making it one of the region's most well-known locations for calm and stress-free tourism.
Oradea, located on the western Romanian border and barely 300 miles from Vienna, has shown the occident's impact throughout its long history. Its architectural heritage is so distinctive that the city has been named Europe's most beautiful Art Nouveau town.
Oradea, a city of the young, health and relaxation, as well as cultural events, music, theater, and exhibitions held throughout the year, was also named "Romania's most beautiful city."
Nijmegen, Netherlands
Nijmegen is the Netherlands' oldest city, having been recognized as such for the second time in Roman times, and boasting a city center full of gorgeous, historical sites to prove it.
The Nijmegen district, located near the German border, is well situated in a gorgeous, undulating river scenery between the Rhine, Meuse, and Waal rivers.
Nijmegen is not just known for its rich cultural past, but also for its vibrant nightlife, which includes events and festivals, distinctive hotspots, cozy restaurants, sidewalk cafés, and a diverse range of shopping options.
Nijmegen, ahead of Amsterdam and Rotterdam, is the Dutch location that has earned the most votes since the tournament began. It is also regarded as Europe's Best Youth Destination.
Ljubljana, Slovenia
Ljubljana, Slovenia's capital, is a city for the curious and adventurous, full of interesting mysteries and natural delights.
Slovenia's proudly green capital welcomes all travelers in search of culture, art, and entertainment, as well as broad, green areas that have helped it become a world example of environmental planning. Ljubljana was one of the first European cities to implement a totally pedestrian historic center.
This lovely capital has risen to the top of the list of greatest destinations because to its vivid history and natural heritage, authentic charm, culture, gastronomy, and diverse city life.