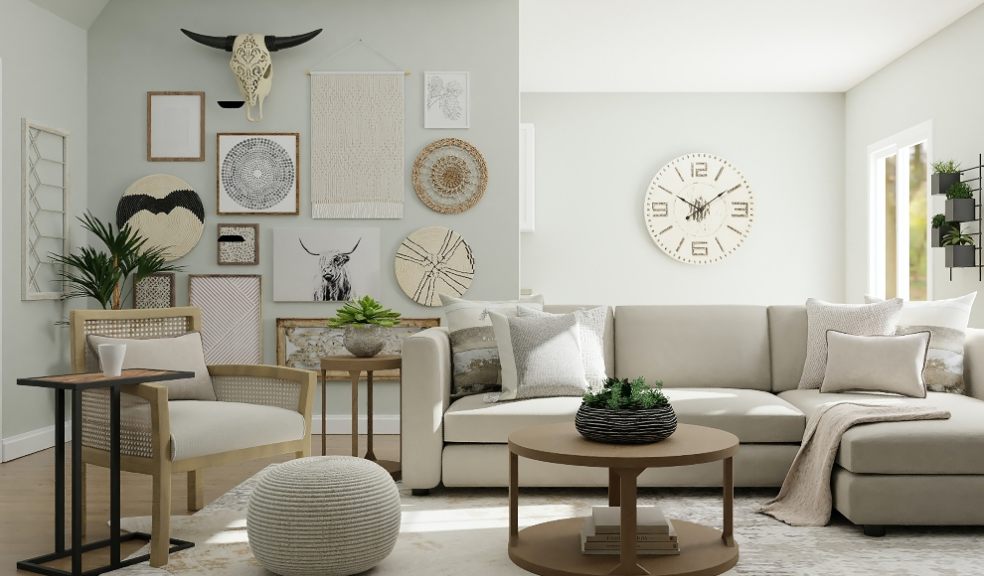 Two in three people are unsatisfied with their homes
In new research released by B&Q today, it's been revealed that 63% of people are currently unsatisfied with their homes, as their lives change and their homes fail to keep pace. The research, from a new report by the home improvement retailer, revealed that not being up to date with the latest tech, falling short in general décor, or lacking storage space is contributing to the dissatisfaction. What's more, 8 in 10 people in the UK want to upgrade their homes, and over 50% of the nation have DIY tasks that are unfinished. 
The B&Q 'Slice of Home Life' Report uncovers the different ways in which we, as a nation, are improving our homes to adapt to changing needs and expectations. The study of 2000 people highlights the common trends and challenges within home improvement, as well as the obstacles we face when it comes to renovation and how we can build our homes to make them a place we can be proud of.  
The report revealed that convenience is a big factor holding people back, with 3 in 4 people wishing there was a quicker and easier way to tackle home improvements, and 2 in 3 lacking the confidence to make them. 
Furthermore, as we are becoming more aware of the issues surrounding sustainability, we're increasingly prioritising the planet. 7 in 10 say it is important for their home to be sustainable, despite only 1 in 10being very confident in making the necessary changes themselves.  
Despite this, more than three quarters (77%) believe the state of their home is central to their happiness, to the extent that they rank home satisfaction of higher importance than career progression and socialising with friends. The report went on to reveal that many feel making home improvements enables them to learn new skills (63%) and feel more independent (62%), whilst also giving a greater sense of control over their lives (68%). 
There is also a growing number of aspirational projects people wish to do at home. During the pandemic, the importance of gardens and outdoor spaces grew – a trend that is continuing, with 73% of the population aiming to upgrade their outdoor space in the future.  
In addition, the report reveals that people, particularly Millennials and Gen Z, are looking to treat themselves and their guests within their homes, with 26% wanting to create a gaming room, 25% a home bar,24% a home theatre and 23% a home spa.  
This is reflected in another top trend that shows how socialising at home is an important part of home satisfaction, with a third (35%) saying they've made changes to their home to impress visitors and guests.  
Graham Bell, CEO at B&Q said, "The saying 'home is where the heart is' couldn't have been more relevant over the past few years; they've become our safe havens, our offices, schools, playgrounds, entertainment spots – and in recent months – places we've never felt more thankful for due to events taking place around the world. As we enter into another collective challenge with the rising cost-of-living crisis, we ask how we can help our customers adapt their home to help them save money.  
At B&Q, we pride ourselves in understanding what our customers need and in helping make their home improvements easier. We're doing this through our ongoing focus on convenient products and services, stores and online capabilities, keeping up with the latest trends, or reacting to their real life pressures. This report will help inform the future of B&Q and how we can help the nation build a life."   
In line with the results uncovered in the report, B&Q is continuing to help their customers by making shopping for home improvement products more convenient. Alongside next day delivery, 1-hour click and collect, and project installation services, B&Q are rolling out new, smaller format stores and providing a greater range of choice through the launch of their new specialist home improvement online marketplace, as well as introducing a wider choice of fulfilment options, such as lockers in more convenient locations. 
The report can be viewed on B&Q's website www.diy.com/change-made-easier