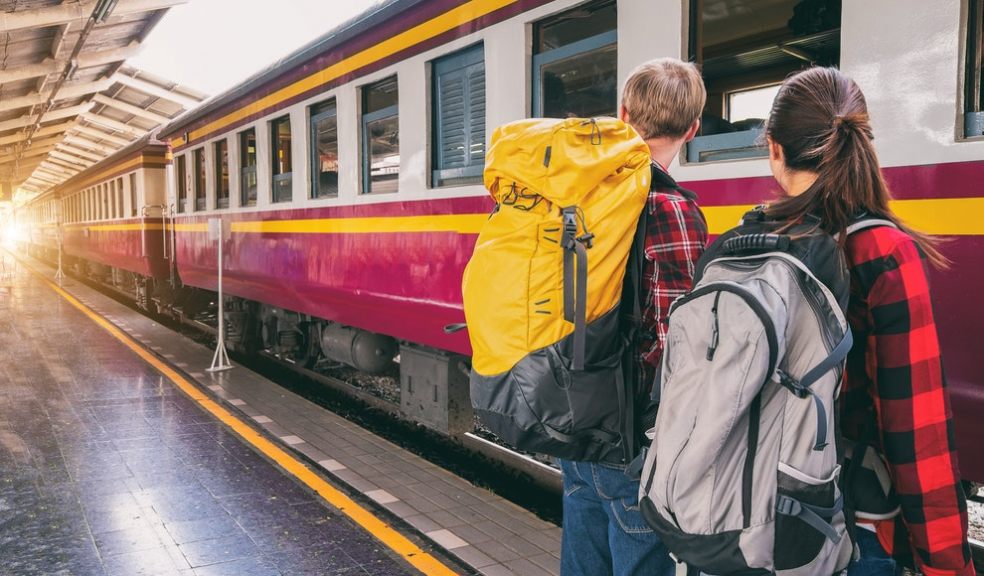 Planning a Backpacking Trip to Europe for the First Time? Our Top Tips
Backpacking through Europe must be a top-tier holiday idea. With the right planning and preparation, you could design and book a unique trip through one of the most vibrant and diverse continents on Earth.
Planning a travel itinerary for a first-time trip to Europe is not a simple task. Picking out your destinations and choosing how to travel present their own share of challenges and packing a backpack for the trip will be challenging too.
Here are a few top tips to help you. Start your epic journey on the right foot by keeping these in mind when you are planning your backpacking trip to Europe. 
Make A List Of Your Daily Supplies
One of the biggest challenges of backpacking is having everything you need with you without being overloaded. Even with a huge rucksack, you are going to have to plan ahead and make a list of consumables you are going to need on your travels.
Bathroom supplies, food, medicines, and everything else you need have to come with you and be close at hand. People who vape will need to make sure they have plenty of spares and supplies to keep them going on the road. Grey Haze has a range of vape kits that are perfect for travelling with, and easy to store. It is a clever idea to get a vape kit specifically for your trip, or as a spare in case you lose your vape or it breaks.
Prepare For The Weather
Travelling through Europe in the summer is an amazing experience. During the hot months, Europe comes alive with activity, and tourism. This may be the best time to travel, but it can be the most expensive.
Spring and autumn are great times to tour Europe too, but there will be a lot more weather to deal with. Whenever you choose to travel, make sure you pack some weatherproof items and coverings. Not only do you need to stop yourself from getting wet in a sudden downpour, but you also need to protect your backpack too. All your belongings could get soaked if it does not have any weatherproofing.
Even in the summer, you can get caught in a sudden shower, so be prepared. In the heat of July and August, the sun is your enemy. Pack some sunscreen and pick up more along the way as you need it.
Get Your Paperwork In Order
When you make your way across Europe you are going to have to have a lot of documents in order. Your passport may be checked many times, and if you are travelling by train, you will have tickets to deal with.
A smartphone can come in handy here. Many train companies and airlines across Europe give you the option to travel paperless, using QR codes on your smartphone to check-in or as an e-ticket. This can help cut down on bits of paper and keep things in order.
You will need your passport, and you should have somewhere secure to keep it. Many people opt for a secure wallet they can keep on their person. These can be hidden under your clothing, keeping them away from the sticky fingers of local pickpockets who prey on tourists in train stations and popular public spaces. There should be somewhere safe in your backpack to store these kinds of documents too.
Get Off The Beaten Track
Europe is filled with well-known tourist hotspots, and many are definitely worth a visit. To get the most from your journey, get away from the hustle and bustle caused by other holidaymakers and see some of rural Europe and its quieter towns.
The European capitals and the big cities can be fun, but they can be overwhelming, especially if you are constantly hopping from one to another. Search out some hidden gems and plan stops in quieter towns. Move away from the busy cities to some sleepier spots for a few days on your trip.
In rural towns, you can get a much better idea of what life is genuinely like in a country. Here you find history and culture that often get lost in the din of fast-paced city life. Make sure you make some stops between cities to get a richer experience of Europe from your backpacking trip.
Be Flexible
Proper preparation and planning are important, but you should still be open-minded as you travel. If you have every moment of your trip scheduled and every destination set in stone, you are missing out.
When you are backpacking you are free to go wherever your mood takes you. If you have hotels or travel booked and paid for, then stick to the plan. Never make a travel change on a whim if it is going to cost you money. Changing your plans may save you some money too, like if you switch from a night in a capital city to a peaceful break in the countryside.
Being open to change is a good idea on this kind of trip. If you hear of a beautiful place to visit from fellow travellers, make a detour and check it out. You can always catch up with your schedule later and skip a stop that seems less interesting on second thought.
Go North
Backpackers travelling through Europe spend most of their time in the Southern countries and along the Mediterranean coasts. This is a mistake.
Going North into countries like Germany, Denmark, Sweden, and Norway shows you a seldom seen or experienced Europe. You will have a unique experience that few backpackers can boast of if you have a night or two in Stockholm, Copenhagen, or Oslo.
These countries are best visited in the summer, as temperatures can drop dramatically this far North in the winter and autumn. From May onwards these cities make great destinations though. They can also be a cheaper option than Paris or Milan, and you will have just as much fun.
Pick A Few Countries And Stick To Them
Europe is a vast continent, and you will not be able to see it all in one backpacking trip. When you are planning your itinerary, pick a few countries and stick to travelling around them.
Backpacking does limit the amount of time you can travel. There is only so far a backpack can get you. Do not plan out a vast itinerary that sees you shooting across Europe. Both the trains and planes in Europe can get you from one city to another in a few hours, but you do not want to spend every day travelling.
Pick a few countries you are interested in visiting and plan your travel around the towns and cities in them you want to go to. This will keep your itinerary reasonable and cut down on time spent in airports and train stations, so you have more time to explore.
With plenty of planning, a well-packed rucksack, and a flexible itinerary nothing can stop you from having an epic trip through Europe.
These top tips should help you make the most of what should be a unique and exciting tour across this amazing continent. There is so much out there to discover, and cities and towns to suit every taste. Use this guide when you are planning your backpacking trip in Europe.