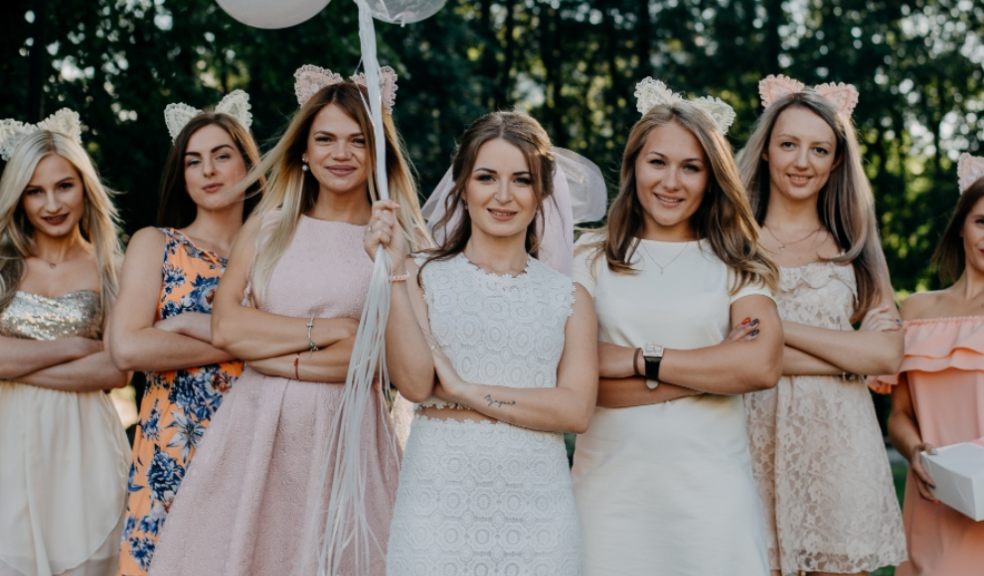 Brits spend the same amount on hen and stag parties than their annual summer holiday
ONE in ten Brits admit they spend the same on a hen/stag do then they would on their annual summer holiday, according to new research published today.
When it comes to the national average spend on a stag or hen party, the nation would splash out £147 on the celebratory occasion with almost one in ten admitting to spending £300, according to the study conducted by fashion brand I Saw It First to celebrate the launch of its latest hen do collection.
And it seems the splurging doesn't stop there, as 40% of wedding guests spend over £100 on a new wedding outfit for the big day, but people might need to plan carefully, as almost half of the UK (44%) would be upset if they turned up to a wedding in the same outfit as another guest.
It comes as no surprise that upstaging the bride and groom is frowned upon, as a staggering 86% of the nation make sure they don't look better than either one of the loved-up couple on their special day.
When it comes to the big day, the reveal of the bride's dress as they walk down the aisle has been voted the most iconic moment of a wedding (34%) with the reception dinner (20%) coming in second and a free bar coming in third (20%).
However, when it comes to the stag and hen do celebrations, it seems that England is still a hot destination, as one in ten participants claim it's their dream destination, with the party capital of the world Las Vegas coming out on top (15%), and Amsterdam rounding off the top three (9%).
Bryony Frith, Marketing Manager from I Saw It First, said: "Britain loves a hen and stag do and a great wedding. Over a quarter of women (27%) claim they'd prefer a luxury spa day to celebrate a hen do with men voting for a pub crawl (27%), but a weekend away comes out on top as the nation's overall favourite way to celebrate impending nuptials (29%).
"And when it comes to splashing the cash, women are more likely to spend more, with one in ten saying they're happy to spend over £199 on a hen do getaway."
The Welsh spend more than any other region on the celebratory weekend. In particular, Aberystwyth partygoers spend significantly more, with the average spend on hen or stag nights among those from the Welsh town hitting £262. Compared with second-placed Swansea (£196) or third-placed Leeds (£183).
Although the hen and stag parties and the wedding itself may seem to cost Brits a fortune, the outfit doesn't have to break the bank. I Saw It First's brand new hen do collection is now available to shop on the website from prices as little as £10: https://www.isawitfirst.com/collections/miss-molly-x-i-saw-it-first-the-hen-do-edit
THE FIVE FAVOURITE THINGS ABOUT A WEDDING
The bride's reveal as she walks down the aisle (34%)
The reception dinner (20%)
The free bar (20%)
Groom's reaction (16%)
DJ and dancing (16%)
TOP FIVE REGIONS WHO SPLASH THE CASH (average spend)
Wales (£189)
London (£186)
North East (£179)
West Midlands (£171)
North West (£170)
MOST POPULAR WAYS TO CELEBRATE A HEN DO/ STAG DO
Weekend Away (29%)
Luxury Spa Day (17%)
Pub Crawl (18%)
Afternoon Tea (14%)
Dinner and Dancing (13%)
Beauty Treatments (10%)
Cocktail Making (0%)
Drink tasting experience (8%)
Sporting activity (8%)
Go to a ticketed event (7%)