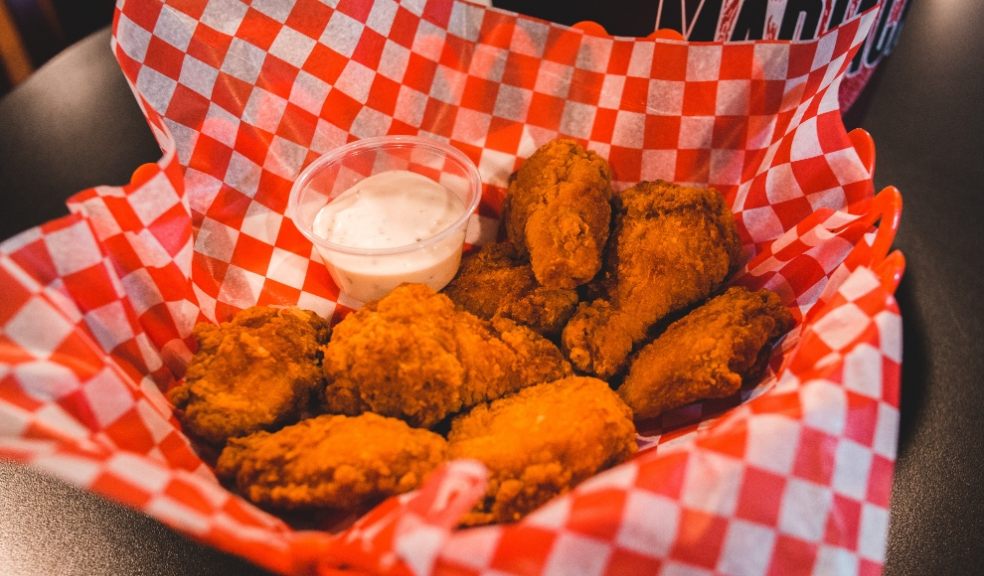 10% of the UK eat chicken wings every day
TEN per cent of the UK eats chicken wings every day, new national research has revealed.
More than one in five Brits say BBQ flavour is their favourite type of chicken wing, according to the study released today.
The finger lickin' research, conducted by innovative food tech company, Foodhub tucked into the nation's chicken wing habits to celebrate International Chicken Wing Day on July 1st.
BBQ was flavour of the year, as southern fried followed behind in second (15%) and Chinese rounded off the top three (13%). 
While one in 10 Brits voted wings as their favourite part of a chicken to eat, the evergreen chicken breast is definitely best for chicken lovers, with 34% saying breast is their favourite part of the bird to eat.
The classic chicken wing has become a staple when it comes to takeaway fancies, with over one in 10 of the UK admitting they order chicken wings several times a week (13%) from their local takeaway/restaurant.
Elsewhere, the survey reveals that Brits most like to pair their chicken wings with French fries (44%) and salad (35%).
But the popular chicken wing hasn't quite made it to main course status yet - 61% of the country say they would usually have wings as a side dish or starter.
And when it comes to dinner time etiquette, shockingly, a quarter of Brits said they would eat chicken wings with a knife and fork rather than getting their hands dirty!  
Emma Stockman, spokesperson from the Foodhub Marketing team, said: "To celebrate International Chicken Wing Day, we wanted to find out all the juicy gossip behind the nation's love of the iconic takeaway dish.
"Our survey revealed that Brits take their chicken in all different cuisines, with Chinese being the favourite (40%), whilst Indian (32%) and Mexican (21%) followed closely behind. So, Foodhub is the perfect place for customers to get their chicken wing fix, with a whole host of different takeaway and restaurant suppliers to choose from.
"We've recently launched a Love Local initiative too meaning that the more customers order from their local independent takeaways, the more hot meals we'll donate to a charity in that local area. We're also on average 15% cheaper than our competitors, so we're also cost effective for when those chicken wing cravings kick in!"
The study also uncovered a generational divide when it came to the nation's chicken eating habits. It appears the chicken wing is more of a modern-day phenomenon, with just 3% of those aged 55 – 64 opting for wing as their favourite part of the chicken compared to 15% aged 25 – 34. On top of this, a quarter of those aged over 65 admitted they never eat chicken wings, compared to just 3% of 18 – 24-year-olds.
However, you like your chicken, there are options aplenty to order from your favourite local takeaway and restaurant suppliers on the Foodhub app and website. To order those takeaway treats, head to: https://foodhub.co.uk/
BRITS FAVOURITE TYPE OF CHICKEN WING
BBQ (21%)
SOUTHERN FRIED (15%)
CHINESE (13%)
SWEET CHILLI (13%)
SALT AND PEPPER (12%)
GARLIC (12%)
PERI PERI (11%)
PLAIN GRILLED (9%)
BUFFALO (9%)
TANDOORI (8%)
BRITS FAVOURITE SIDE DISH TO PAIR WITH CHICKEN WINGS
FRENCH FRIES (44%)
SALAD (35%)
CHUNKY CHIPS (32%)
SWEET POTATO FRIES (29%)
RICE (28%)