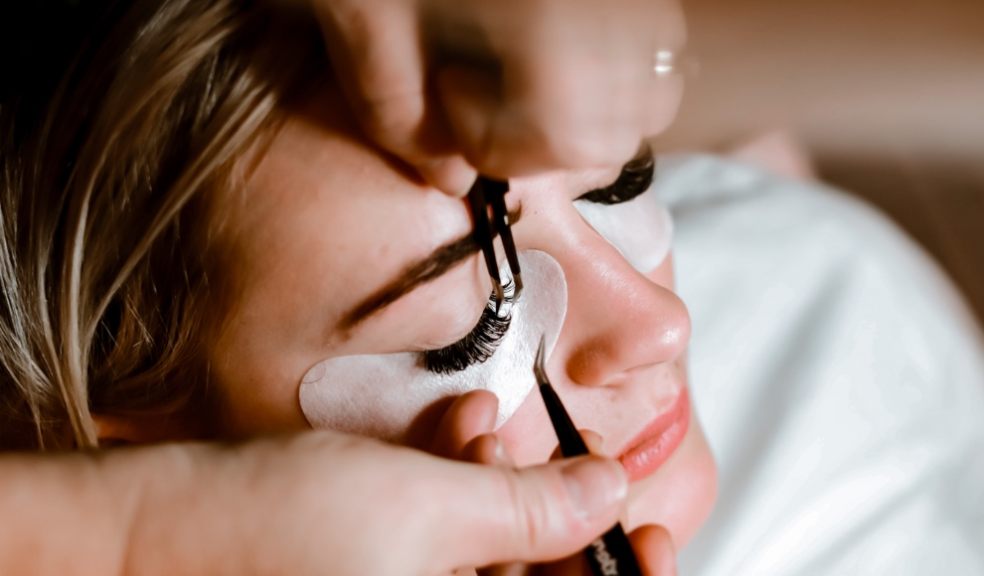 4 Steps to Help You Become a Lash Technician
Lash extensions are an increasingly popular beauty treatment, so it's no surprise that many aspiring beauty therapists want to learn how to do professional eyelash extensions or even start a lash business of their own.
To become a skilled lash extension professional, you must go through extensive education and training. Every eyelash technician has a different story on how they started their business so remember that there is no set path or limit to what you can do!
At BELO LASH, eyelash extensions and business are two core passions for the founders. In fact, Beth and Loren (BE-LO) met on a training course for how to do lash extensions.
BELO LASH are going to go through their step-by-step guide for becoming a qualified professional lash technician, some of the obstacles you can encounter, and how to keep growing in your career.
1. Set clear goals
Half the challenge of learning how to do lashes is figuring out where to start. Ask yourself: what do you want to do with your career as a lash artist?
In any journey, it's important to have a goal, and becoming a lash professional is no different. Before you sign up for training courses and start improving your skills and techniques, you should write down what you want to accomplish.
Are you a beauty therapist who wants to start offering eyelash extensions? Do you want to work in a salon as a lash artist? Do you want to start your own eyelash business or expand an existing one? Your potential for success is limitless!
Defining your goals helps you figure out what certifications you'll need, what training you'll need, and how long it will take you to reach those goals. For example, to become a fully qualified lash technician in Classic lashes, Russian Volume, and Advanced skills, you should expect to spend about 2 years getting enough hands-on experience to be fully skilled in these techniques.
2. Choosing the appropriate course for you
Not every course on eyelash extensions is the same. Do your research to find out which lash course is right for your level of experience and skill. When you book a training course, you should think about the following:
How do you like to learn? 
Different courses will be taught in different ways. BELO recommend a mix of learning in the classroom and learning by doing. This will give you the basics of what you need to know to improve your technique.
Do you learn things quickly?
Even if you have a great teacher, a one-day course might not be the best choice for some people. Those who need more time to learn skills in the real world may choose a weekend course instead.
How do you plan on getting there?
This may seem easy, but the practical aspects of going to a course are always important. For example, BELO training courses are held at their HQ in Middleton, which is near Manchester, so learners need to plan for traffic if they are travelling during rush hour.
3. Getting ready for your training course
At BELO, one mistake Beth and Loren see a lot is people signing up for an eyelash extension course without knowing anything about the treatment itself. Even though that's what you'll learn in training, it's very helpful for newbies to have an awareness of what they'll be learning.
Watch a couple of online videos of how eyelash extensions are put on to see how they work in real life. Even quick social media videos can be helpful!
4. Registering for an eyelash extension course
No matter if you've been trained in beauty before or not, if you want to do lash treatments, you'll need a completely different certification.
Classic Lash Training
Your education in lash extensions must start with a classic eyelash extension course.
An approved classic lash course should cover everything from the anatomy of the eye to the physiology of the growth cycle of the eyelashes, as well as proper hygiene and, of course, how to apply 1-1 extensions. A good course will teach you how to consult with clients, take care of them after the service, and build your eyelash brand.
Then, you'll need to practise on models for about 3–6 months before you can offer classic individual lashes to clients.
On a BELO LASH Beginner Classic Lash Course, two expert lash artists will teach you everything you need to know. During a BELO training day, you will learn everything you need to know about applying individual eyelashes, as well as some pro tips for your own growth, such as how to use social media. 
Russian Volume Lashes Training
If you want to be a qualified lash technician who can do Russian lashes, you'll need to take a separate course for Russian Volume training. Before enrolling in a volume eyelash extension training, you must be thoroughly proficient in the classic lash technique and have at least six months of lashing experience.
Russian volume eyelash extensions are very popular with clients and give you the chance to offer a wider range of services.
A BELO LASH Russian Volume Eyelash Course is a great way for beauty therapists who have taken some time off but have been trained in eyelash extensions or lash technicians who want to learn Volume eyelashes for the first time to brush up on their skills.
Advanced Eyelash Extension Courses
Advanced courses are great for eyelash technicians who want to improve their skills and offer their clients a wider range of services.
Advanced eyelash extension training is different from other courses because it teaches you how to offer your clients advanced styles and mega volume techniques. Advanced courses will assume that you already know how to do eyelash extensions, so they won't spend much time on basics like anatomy and physiology. The advanced courses will be based on real-world applications.
Certificates of continued professional development (CPD) show that you are an expert in the lash industry and add to your professionalism.
The BELO LASH Advanced Masterclass is a course for experienced lash artists that moves quickly and can be quite intense. To go to a Masterclass, you must be proficient at both Classic application and Russian application. The right level of skill for a Masterclass depends entirely on the person and how much real-world application experience you have.
You truly get what you pay for when it comes to lash courses. The cost of the course you take will be influenced by its quality. That is not to imply that you should overpay for what you receive, but rather that you should make sure that you are receiving what you require from the day and be willing to invest in your abilities. And by investing in your learning and attending more eyelash courses, you can improve your skill and reflect that in your prices.
You should think about if a kit is provided, the level of experience of your trainers, and testimonials from previous students. On a BELO training course, you get a complete professional lash kit as well as hands-on instruction from not one, but two expert lash artists with years of expertise.