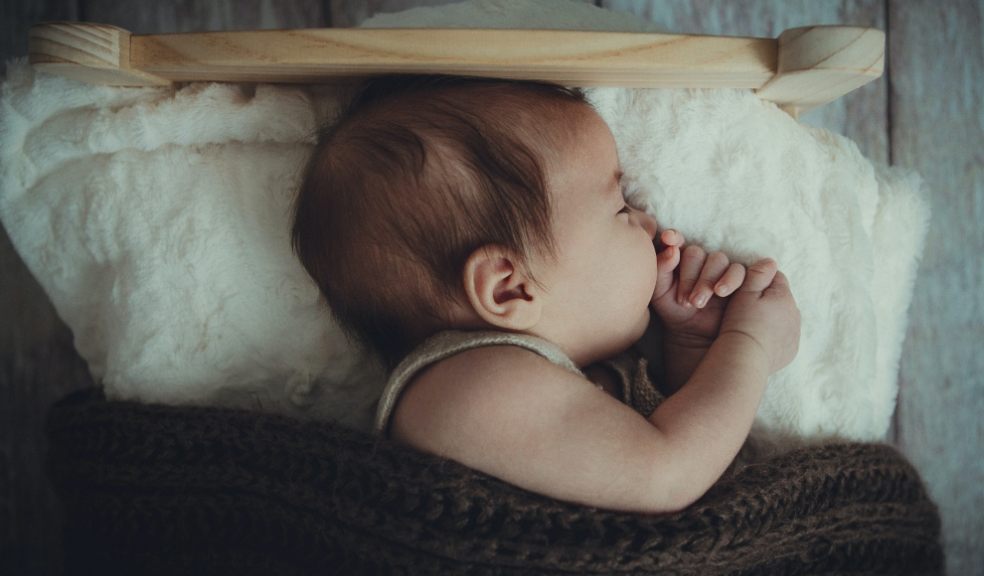 Sleep Expert Reveals The Ideal Christmas Eve Routine for Your Little One
The Christmas period is bound to shake up routines for many families, and with added excitement on Christmas eve it can often be tricky getting your little one to settle down to sleep.
With this in mind, personalised children's book retailer In the Book have spoken with Gentle Sleep Coach, Katie Amies, to discover the best routine for our kids this Christmas.
Dealing with a change in routine
Katie says, "children's sleeping habits can change around the festive season" with "excitement of what will be under the tree on Christmas Day morning, to car journeys sending nap times topsy-turvey" and "being around family members who stay up later" all affecting sleeping patterns.
She says it's key to "try and keep on top of over-tiredness by asking yourself if your child has had enough sleep within a 24-hour period. If they aren't having enough sleep, how can you achieve more? Even if it means going for a longer nap for younger children or snuggling on the sofa for some down-time and perhaps catching a few winks for older children."
By staying on top of over-tiredness throughout the festive period it can promote better sleep overall, or at least help you be in a better position to get sleep routines back on track after the festive season.
Stick to the same bedtime
Katie advises to "stick to your usual bedtime routine, carried out in the same order and same rooms as usual or replicating as close as you can if you are staying elsewhere. Ideally, activities such as putting carrots out for the reindeer should be done before the bedtime routine starts, as going back downstairs can get children reignited with excitement".
She adds "if possible, follow the same bedtime routine even if you are staying away from home. This will create the usual sleep associations and wind-down to bedtime. However young or old, it's amazing how doing the same things in the same order helps wind down to sleep and make us feel cosy, wherever we are."
To help encourage sleep, reserve time to wind-down and conduct calmer activities such as jigsaws or getting the plate ready for Santa around an hour before bedtime. Ideally avoid TV/screens during this time as the blue screen will prohibit the production of the sleepy hormone, melatonin.
When getting into bed, consider settling down to read a book together as recent data has shown 53% of children use reading as a tool to help them relax1. Haliena Brown, from In the Book says, "cuddling up with your child and reading a Christmas themed book can be a great way to help them relax before bedtime, and the festive book can even become a Christmas eve tradition."
Don't feel pressured if routine must change
While you may do your best to keep the same routine, things can change, and you may have to accept some changes to a normal bedtime.
Katie says, "I would say it's best to set low expectations on a lie-in on a Christmas morning! Overall, not putting too much pressure on yourself or your family is key. You know your child can sleep and can have a routine – and you will get it back. If family members want to take over on bath time, slightly messing with your routine but meaning you get to have a mulled wine then there is nothing wrong with this."
It's only Christmas once a year and it's a time for families to cherish special memories, along with relaxing before the madness of a new year begins!