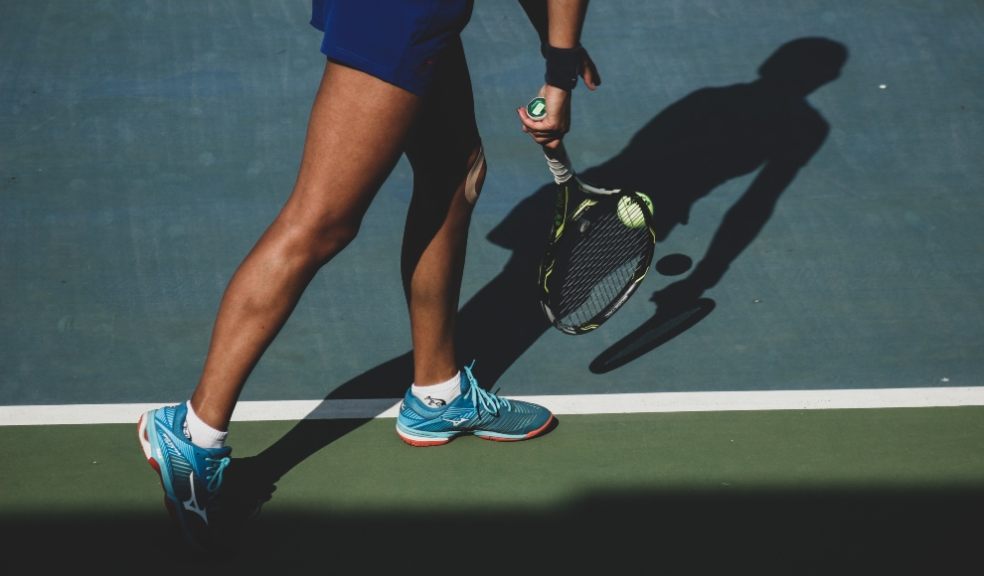 Nation's Favourite Sporting Underdogs Revealed
It is often said that there's nothing Brits love more than an underdog - and a new study has proved it, with 95 percent of us agreeing there is something special about a sporting underdog winning against all the odds.
Specsavers polled the nation revealed  a list of our favourite underdog sporting moments, including Emma Raducanu winning the US Open in 2021 (34 percent), Leicester City winning the Premier League in 2016 (33 percent) and Eddie the Eagle Edwards attempting the ski jump at the Winter Olympics in Calgary in 1988 (27 percent) – despite coming last in the Normal Hill and Large Hill events.
Also on the list were the Jamaican bobsled team (23 percent) who went on to become immortalised in the film Cool Runnings, Wrexham, FC winning promotion to the football league this year (19 percent), and Frank Bruno knocking over Mike Tyson – even though he went on to lose in 1989 (17 percent).
Unseeded Boris Becker winning Wimbledon in 1985 (13 percent), Jenson Button and Brawn GP winning the F1 World Championship in 2009 (11 percent) and Burnley beating Premier League champions Manchester United in 2009 (seven percent) are also considered among the nations favourite sporting underdog moments.
The poll of 2,000 Brits, which comes as Specsavers has launched its mission to turn the worst grassroots football team in the country into one of the best, found that 57 percent of the nation loves an underdog because they believe that unexpected wins are more joyous than expected ones (48 percent) and that everyone deserves to win once (39 percent).
Lisa Hale, head of brand activation at Specsavers, says: "It's clear that as a nation we love backing sports teams and individuals that are seen as the underdogs, from Emma Raducanu winning the US Open in 2021 to Muhammad Ali defeating Sonny Liston in 1964. Nothing brings us together more than supporting and cheering on those that give it their all for that unexpected win."
Specsavers is on a nationwide hunt to find a grassroots football team which is in desperate need of a little help. The community opticians and audiologists is giving one local club a once-in-a-lifetime opportunity to turn its fortunes around with face-to-face training from a world class footballing legend and money-can't-buy experiences usually reserved for only elite clubs.  
"For decades, Specsavers has celebrated and made heroes of those who really "Should've gone to Specsavers"' continues Lisa. "This year, we're taking our commitment to celebrating human moments to the next level, by investing in an underfunded area of culture which relies heavily on excellent sight and hearing - grassroots football."  
"We want to give this community of heroes a taste of fame - celebrating them and their humanness in a way that only they can dream about. We've already had more than 1,300 local clubs from across the UK come forward and apply for the chance to be Specsavers' 'Best Worst Team', but we don't want anyone to miss out, so if your team is in need of a little help, don't forget to apply."
Further showing our affinity for the underdog, the study found that 68 percent of Brits agree that they would rather be considered the underdog over the favourite, with a further 59 percent believing that the UK is always seen as the underdog when it comes to sports.
Two thirds (67 percent) also think that "winning is overrated" according to the research, with more than a half (57 percent) admitting that part of them will root for the underdog - even if they're playing against their favourite team or player.
A third (33 percent) regularly play competitive sports with football (53 percent), tennis (20 percent), swimming (16 percent), badminton (13 percent) and cricket (12 percent) the common activities.
Three quarters (75 percent) consider themselves, and their team, as the underdogs, with 44 percent pleased to have the title as it means there is no pressure to win.
A third (28 percent) flat out love being the underdog, while 16 percent are proud of the mantel as lots of their sporting heroes are underdogs.
It's no surprise then that 93 percent say they still enjoy taking part in sports even when they feel they might lose. 
BRITAIN'S TOP 20 SPORTING UNDERDOG PERFORMANCES
1 Emma Raducanu winning the US Open in 2021 – 34%
2 Leicester City winning the Premier League in 2016 – 33%
3 Eddie the Eagle Edwards in Calgary in 1988 – 27%
4 The Jamaican Bobsled team in Calgary in 1988 – 23%
5 Wrexham FC winning promotion to the football league in 2023 – 19%
6 Frank Bruno fighting Mike Tyson in 1989 – 17%
7 Dennis Taylor defeating Steve Davis in the World Snooker Championship in 1985 – 16%
8 Liverpool beating AC Milan in the UEFA Champions League Final in 2005 – 14%
9 Wimbledon Crazy Gang beating Liverpool in the 1988 FA Cup Final – 14%
10 Unseeded Boris Becker winning Wimbledon in 1985 – 13%
11 Wigan beating Manchester City in the FA Cup Final in 2013 – 13%
12 Jenson Button and Brawn GP winning the Formula One World Championship in 2009 – 11%
13 Nottingham Forest winning the European Cup in 1979 – 10%
14 Greece winning the European Cup in 2004 – 10%
15 Japan beating South Africa in the 2015 Rugby World Cup – 9%
16 Cassius Clay/Muhammad Ali defeating Sonny Liston in 1964 – 8%
17 Burnley beating Premier League champions Manchester United in 2009 – 7%
18 Chelsea winning the 2012 Champions League Final – 7%
19 Goran Ivanisevic's triumph at Wimbledon in 2001 – 6%
20 Buster Douglas beating Mike Tyson in 1990 – 5%