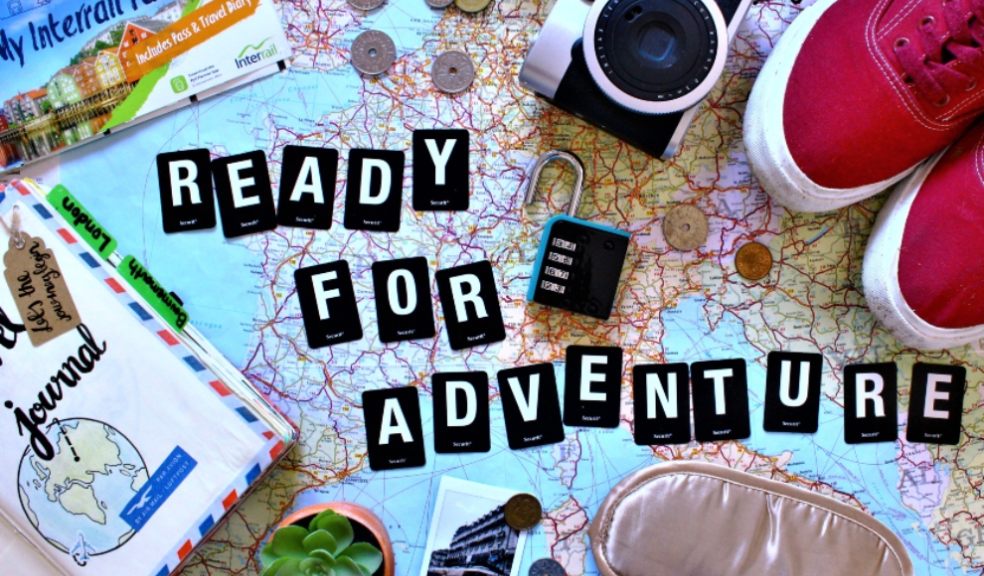 Travel insurance do's and don'ts for summer holidaymakers
Holidaymakers are being urged to take precautionary steps when buying travel insurance to ensure they're protected from financial losses due to Covid-related risks. 
As many Brits embark on their first trip aboard post covid, travel insurance comparison experts at Quotezone.co.uk are sharing do's and don'ts to consider when it comes to travel insurance.
Although Covid may seem like a thing of the past for many, taking care of travel insurance has become even more crucial after the pandemic. 
It's still possible for travellers to contract the virus before or during their holiday, which could result in financial losses. 
It's essential for holidaymakers to buy a policy that covers Covid so they can seek medical treatment overseas or cancel their holiday without worrying about the financial impact. 
Price was the top factor for buyers when choosing holiday coverage for a long time, however now people are prioritising protection against Covid-related risks. 
Research revealed that getting a policy that covers Covid is the top priority for 58% of travel insurance buyers.*
Although Covid coverage is offered by many insurance providers, the extent of coverage may vary depending on the policy.
It's important to take a close look at the policy before buying to understand what exactly is and isn't covered. 
Quotezone.co.uk travel insurance comparison expert Helen Rolph said: "The pandemic has shown us how quickly travel plans can change and has made many of us nervous to travel. 
"That's why it's important to protect yourself against trip cancellations or interruptions.  It can be devastating to miss out on a holiday, so it's important to ensure that you don't lose out or lose your money.
"When shopping for travel insurance, make sure to compare different providers for the best deals and check if they include Covid coverage – lots of providers now have new tiered policies to help everyone afford to get coverage but be careful to check it covers everything you need. 
"Don't assume that the policy will protect you from all Covid-related issues and make sure you know exactly what's included in the policy to avoid any surprises later on."
Here are Quotezone.co.uk's top ten dos and don'ts for post-Covid travel:
1 DO get a policy that has Covid coverage
Take the time to understand the coverage, exclusions, and limitations of your travel insurance policy before purchasing it. Pay special attention to any Covid-related coverage and the associated terms and conditions. Different Covid covers may have significant variations, so it's important to read the fine print and ask questions before purchasing. 
2 DO keep documentation
It's crucial to keep all important documents like medical records, receipts, and notices of cancellations, in case they're needed when submitting a claim. Having proper documentation helps substantiate your claim and will make the reimbursement process easier. 
3 DON'T forget your GHIC
The UK Global Health Insurance Card allows you to access medically necessary state-provided health care in Europe at a reduced cost or sometimes for free. Not all state healthcare is free within the EU and Switzerland, so if you don't have your GHIC card, or it has expired, you may have to pay for services that you would get for free on the NHS.
4 DO make sure you have comms
After Brexit, lots of mobile phone networks now charge for roaming if you're travelling from the UK to a country within the EU and it can be quite expensive, even with prepaid bolt on packages before you jet off.  It is vital however to check you have access to communications while abroad in case of any issues or incidents, so best to speak to your network provider about your account before setting off. 
5 DO compare
When shopping for travel insurance, it's important to compare policies from different providers. Focus on finding comprehensive coverage, competitive pricing, and positive customer reviews. Don't forget to consider important factors such as trip cancellation, medical coverage, baggage protection, and emergency assistance services.
6 DON'T overlook pre-existing conditions
Make sure your travel insurance covers any pre-existing medical conditions you may have. Be aware that some policies may not include coverage for these conditions, so it's crucial to disclose this information and understand the implications.  Your policy could be void if you have not fully declared your medical history.
7 DON'T wait until the last minute
It's recommended that you buy travel insurance right after booking your trip. Delaying the purchase until closer to your departure date could result in fewer coverage options, especially if any unforeseen Covid-related issues arise before your trip.
8 DON'T ignore travel advisories
Stay updated with the latest travel advisories and guidelines issued by relevant authorities. You won't be eligible to claim if you travel to a destination against Foreign, Commonwealth & Development Office advice or if you get turned back on the border because you haven't followed the Covid rules. 
9 DO talk money
Make sure you have access to additional funds while away in case you need to cover medical expenses upfront – lots of travel cards are now available with reduced or no charge rates for using abroad.  Taking a credit card with you can also be helpful, if elements of your holiday are cancelled or a tour operator goes bust, often the credit card company as the retailer, can offer a refund. 
10 DO check for ABTA & ATOL
If it's a package holiday you're hoping to travel on, check it's ABTA protected – they will refund or replace your holiday should the plans be altered by a change in the situation at the holiday destination. ATOL protection means customers won't be left stranded abroad if the tour operator or airline goes bust.