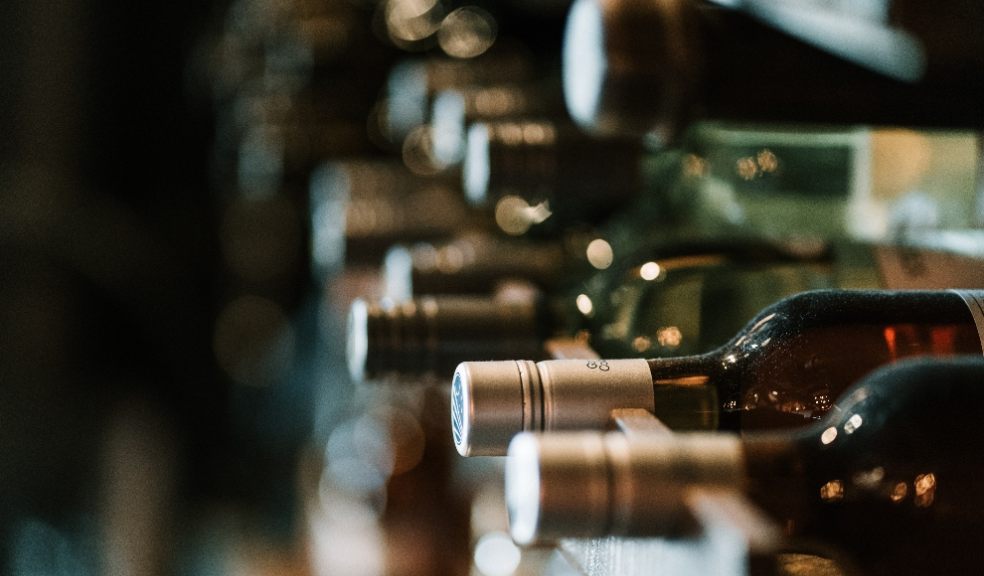 Brits waste 50 MILLION hours each year trying to choose wines
Baffled Brits are collectively pouring millions of hours down the drain each year trying to decide which wine to buy, according to new research from M&S Food1, despite 80 per cent saying they feel confident choosing a bottle at the shops.
Nearly a quarter of shoppers admit to spending more than 10 minutes deliberating in the wine aisle, which adds up to over 50 million hours collectively wasted each year as a nation2. The problem is even starker in the younger generations, with one in six young people under 25 saying they have spent over 15 minutes trying to choose a bottle.
It seems the amount of different styles to choose from is partly behind this indecisiveness, with a third of Brits reporting they feel overwhelmed by the sheer number of bottles on offer. In fact these worries are often so great that those under the age of 35 say they are more nervous about choosing the right bottle of wine to go with dinner than they are about flying.
The problem is also exacerbated by shoppers being cautious to try something new, despite less than half claiming to know which wines they do like and which they don't. 40 per cent of customers say they stick to buying the same wines that they already know, while only one in six say they regularly buy new wines that they haven't tried before.
The result is that Britain has gone from a nation of wine buffs to wine bluffs, with only one in five of us now having a good grasp of wine terminology and knowing what terms like 'tannins', 'terroir' and 'oaked' mean. Men are twice as likely as women to bluff about wine, with 30 per cent admitting to having done so – the most common reasons being to impress a date or to look more knowledgeable in front of mates. Age is also a factor, with a whopping 35 per cent of Brits under the age of 45 admitting to having faked knowledge about wine, compared to just 11 per cent of people over 45.
But though we may be a nation of bluffers, we fortunately recognise when we need a bit of assistance. More than half of those who buy wine say they would find it useful to have more expert advice and recommendations when it comes to choosing a bottle, rising to two thirds of those aged 18-34. TV presenter and M&S wine ambassador Fred Sirieix has spent his career in the hospitality industry and advises that learning a little about wine is easier than you might think:
"Wine is often seen as having this air of snobbery or exclusiveness around it which makes people think they have to be an expert in order to talk about it or enjoy it – but that's simply not the case. It's all about knowing just enough to work out what styles and flavours you like, and then having the courage to try new things.
"While I can't tell you exactly what sort of wine you're going to like best – everyone's tastes are different after all – I can help dispel the myths and put even your biggest wine worries to rest. I guarantee the world of wine is far easier than you might think!"
Fred shares his top tips for conquering your 'wine worries' and choosing the perfect bottle every time:
1 If you're new to wine, try an off-dry (i.e. sweeter) white, rosé or sparkling wine to start with. Good examples of these are Riesling or Vouvray. Many people find it easier to get used to sweeter wines at the beginning, and then gradually move on to drier (i.e. less sweet) whites and bold reds with more tannins.
2 Be sure to read the back label to see a wine's tasting notes and try styles that mention flavours you know you already like. For example, if you love the taste of cherries, go for a French Pinot Noir or an Italian red – such as M&S's Montepulciano d'Abruzzo – which are packed full of ripe cherry flavours.
3 When matching wine with food, look at the dominant flavours of what you'll be eating (e.g. salty, citrusy, creamy) as a starting point. Salty food brings out the fruit flavours in wine and decreases the bitterness, while citrusy or creamy foods balance out high-acidity wines. And if in doubt, go for a wine from the same country or region as the food you'll be eating. After all, there's a reason French cheeses go so well with wines from the same area! These wines have been refined over centuries to pair perfectly with the local cuisine.
4 Try a new style of wine every so often to help broaden your palate. If you experiment occasionally, you may just find a new style that becomes a firm favourite. If you already like Sauvignon Blanc, branch out into Picpoul de Pinet, Italian Soave or a Spanish Albariño – or try a new wine that you know will be a good match with your favourite foods.
5 If you're keen to try a new style without breaking the bank, look no further than M&S's keenly priced Classics wine range. As the name suggest, this range offers fantastic examples of some the best-known wine styles from around the world – such as Pinot Grigio, Chianti and Rioja – helping you discover new favourites and broaden your wine knowledge.