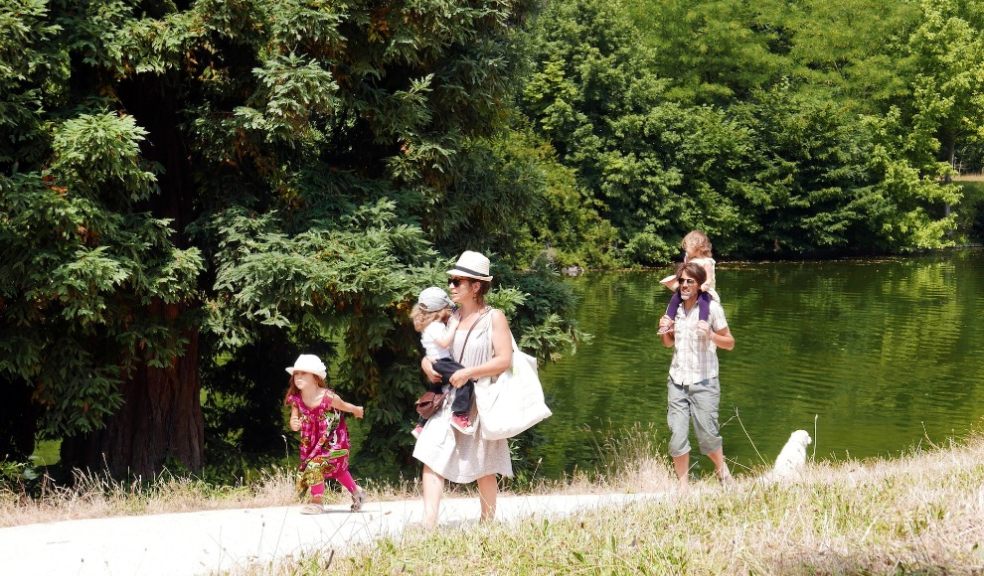 Family-Friendly Caravan Parks: Where Fun and Adventure Await
Caravan parks have long been cherished destinations for families seeking memorable outdoor adventures. Nestled in picturesque locations across the United Kingdom, these parks offer an ideal setting for quality family time. From the excitement of setting up camp to exploring the great outdoors, caravan parks provide a unique blend of relaxation and recreation that appeals to all ages. In this article, we'll explore why family-friendly caravan parks are a top choice for adventurous families and highlight some of the incredible experiences they offer.
The Allure of Family-Friendly Caravan Parks
1. Natural Beauty and Serenity
One of the primary draws of caravan parks is their stunning natural surroundings. Whether situated in a tranquil forest, beside a sparkling lake, or along the rugged coastline, these parks immerse families in the beauty of nature. The serene ambiance and breathtaking landscapes create an instant escape from the hustle and bustle of everyday life.
2. Quality Family Time
Caravan park vacations provide an opportunity for families to disconnect from screens and distractions and reconnect with one another. Shared activities such as hiking, fishing, or simply sitting around a campfire foster meaningful bonds and create lasting memories.
3. Affordability and Flexibility
Compared to other vacation options, caravan park holidays are often more budget-friendly. Families can choose from a range of accommodation options, from bringing their own caravan to renting cabins or static caravans. This flexibility allows families to tailor their trips to suit their preferences and budgets.
4. Abundance of Activities
Family-friendly caravan parks offer an array of activities to keep everyone entertained. From playgrounds and swimming pools to organized events like nature walks and treasure hunts, there's always something to do. These parks are designed to cater to children of all ages, ensuring that no one feels left out.
Adventures Await
1. Outdoor Exploration
Exploring the natural world is a cornerstone of caravan park adventures. Families can embark on hikes, bike rides, or nature walks to discover the local flora and fauna. Many parks provide maps and guided tours to help families make the most of their outdoor explorations.
2. Water Fun
For families who love water activities, caravan parks near lakes, rivers, or the coast offer a plethora of options. Swimming, kayaking, fishing, and even sailing can be enjoyed in these beautiful settings. Building sandcastles on the beach or splashing in the pool are perfect ways to cool off during sunny days.
3. Wildlife Encounters
Nature enthusiasts will appreciate the opportunity to observe wildlife in its natural habitat. Many caravan parks are home to various species of birds, small mammals, and even deer. Birdwatching and animal tracking can become memorable family pastimes.
4. Camping Excursions
Caravan parks often include well-maintained camping facilities. Families can set up tents, roast marshmallows over campfires, and tell stories under the stars. Camping experiences offer a chance to unplug from technology and reconnect with the wonders of the night sky.
Top Family-Friendly Caravan Parks in the UK
The United Kingdom boasts a diverse range of family-friendly caravan parks, each offering a unique blend of nature and adventure. Here are a few outstanding options:
1. Conwy  Holiday Park:
Conwy touring caravan site in North Wales offers a peaceful holiday retreat like no other. The serene surroundings and top-notch facilities, make it one of the top touring caravan sites in North Wales.
2. Center Parcs:
Center Parcs resorts are renowned for their beautiful woodland settings and a wide array of activities. Cycling, adventure trails, and subtropical swimming complexes are just a few of the attractions.
3. Parkdean Resorts:
Parkdean Resorts offers a variety of parks in coastal and countryside locations. They provide entertainment, adventure golf, and swimming pools, making them a hit with families.
4. Forest Holidays:
If your family craves a tranquil forest retreat, Forest Holidays has you covered. These parks feature luxury cabins and a wealth of outdoor activities, including forest walks and archery.
5. Coastfields Holiday Village:
Situated along the Lincolnshire coast, Coastfields Holiday Village offers caravan and lodge accommodations. The park has an indoor pool, a mini-golf course, and a range of family-friendly entertainment.
Tips for a Memorable Family Caravan Park Vacation
To make the most of your family caravan park adventure, consider these tips:
Plan Ahead: Research the park's facilities, activities, and local attractions before your trip to ensure there's something for everyone in the family.
Pack Accordingly: Don't forget essentials like camping gear, outdoor clothing, and any specific equipment for planned activities.
Safety First: Educate your children about safety in the outdoors, including wildlife encounters and campfire rules.
Unplug and Connect: Encourage everyone to put away electronic devices and engage in outdoor activities and quality family time.
Respect Nature: Teach your children the importance of respecting the environment and leaving no trace. Leave nature as you found it for future generations to enjoy.
In Conclusion
Family-friendly caravan parks are an excellent choice for families seeking an unforgettable blend of adventure, relaxation, and quality time together. With their beautiful natural settings, a wealth of outdoor activities, and opportunities for outdoor exploration, these parks offer a perfect escape from the daily routine. So, pack your bags, gather your loved ones, and embark on a caravan park adventure that will create cherished memories for years to come.