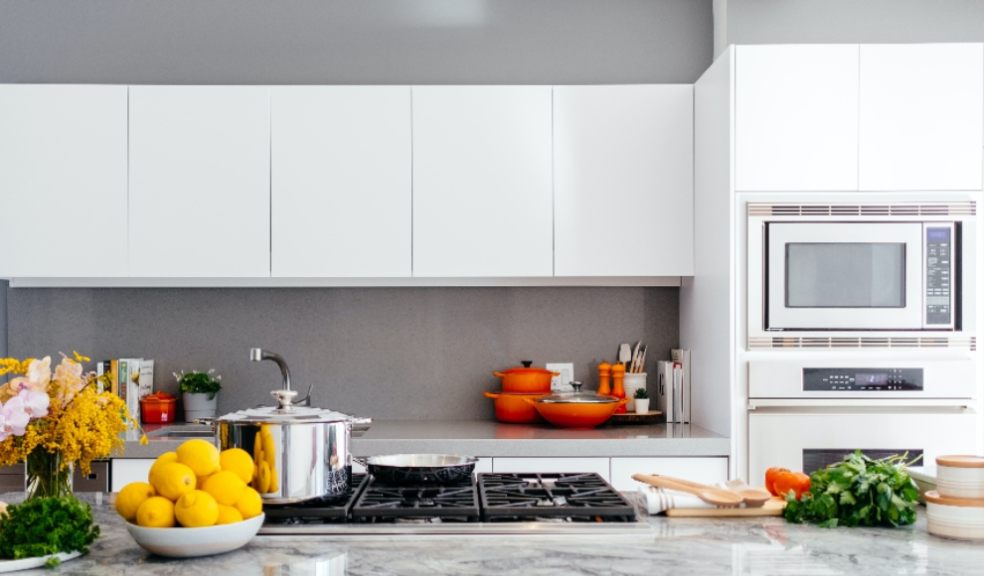 Expert reveals how a budget kitchen reno can make you an extra £16k
Kitchen renovations are something people are majorly taking into consideration, whether selling their home or not. Google searches for "budget kitchen renovations'' have skyrocketed by 400% in the last 12 months in the UK alone.
In a recent study, Magnet revealed that on average, a budget kitchen renovation (costing approx. £7k) can increase your property price by £15,929. However, in some areas, the £7k investment will see an increase in selling price of £65,937.
With this in mind, kitchen design and retail experts, Magnet spoke to industry experts from some of the UK's leading real estate companies, including Foxtons, Reeds Rains and Zoopla to reveal the features not to miss if looking to increase the selling price of your home. 
Top tips for boosting property value on a budget
Getting DIY projects right can add value to your property
If confident in your abilities, DIY projects can be extremely effective at increasing your house value whilst on a budget. However to ensure you don't devalue your property with poor workmanship, only carry out DIY that you know you can do successfully and won't cause further damage to your property.
Daniel Copley, Consumer Spokesperson at Zoopla comments:
"This explosion of DIY trends on TikTok over the past year has undoubtedly led to an increase in people doing budget renovations. We know kitchens are a key selling point for many buyers - and the centre of activity in many households - so DIY projects are often focussed on this space. Getting this right can add value and make your home more appealing"
Let your location advise your budget
Jen explains, "Listen to the experts on what the selling price of your property is likely to be. This will ensure you don't overspend on a renovation and end up losing the return on investment."
Fleur Marston, Earls Court Sales Manager, Foxtons shared with Magnet:
"The level of renovation we would recommend would depend on the exact address of the property. There is always going to be a cap on what a buyer would pay for some of the less desirable areas. It would therefore be prudent to avoid putting a top-of-the-range kitchen in one of these. On the other hand, the sort of buyer who is looking at a premium flat in a premium address would appreciate a luxury renovation to reflect the location."
Prioritise your budget towards ample storage, space for cooking and integrated appliances
One of the biggest issues people place in the home is storage. The more you can fit into your kitchen design the better! Alongside having enough living and worktop space, updated integrated appliances can also add a lot of value for prospective buyers so are a good thing to prioritise when working within a strict budget.
John Wetherell, Director of an independently owned and managed Reeds Rains estate agency franchise tells Magnet:
"Kitchens are very important to buyers when choosing a property - with many seeing it not only as a space for cooking or baking but where friends and family can gather informally – especially if there's a table/island or seated area available. Design-wise, buyers like to see good areas for food preparation, as well as ample storage, with good, integrated appliances also considered a great feature." 
Fleur Marston, Earls Court Sales Manager, Foxtons comments:
"Something we have found to have particular significance in recent weeks is our buyers wanting to have a full-sized fridge. A few vendors have put in small half-sized fridges in favour of having more worktop space. We have found that this has been a deterrent to buyers."
Superficial upgrades can improve the chances of adding value
If struggling to afford a complete kitchen renovation, there are several cost-effective, surface-level improvements you can do that will better your chances of increasing your property price. 
Daniel Copley, Consumer Spokesperson at Zoopla speaks to Magnet:
"Superficial touches, such as replacing broken handles or treating worktops, could give your kitchen a quick update and improve your chances of adding value."
Jen comments on why a kitchen can be so important to prospective buyers:
''The kitchen has evolved from a space reserved primarily for cooking and cleaning into a fully-fledged living area, where we spend long periods of time not only to entertain and socialise, but to relax and refuel. With this, we are seeing a shift towards mindful décor - where more of us are becoming increasingly conscious of how colour can nurture this function of the space and impact our mood and wellbeing when in it.''