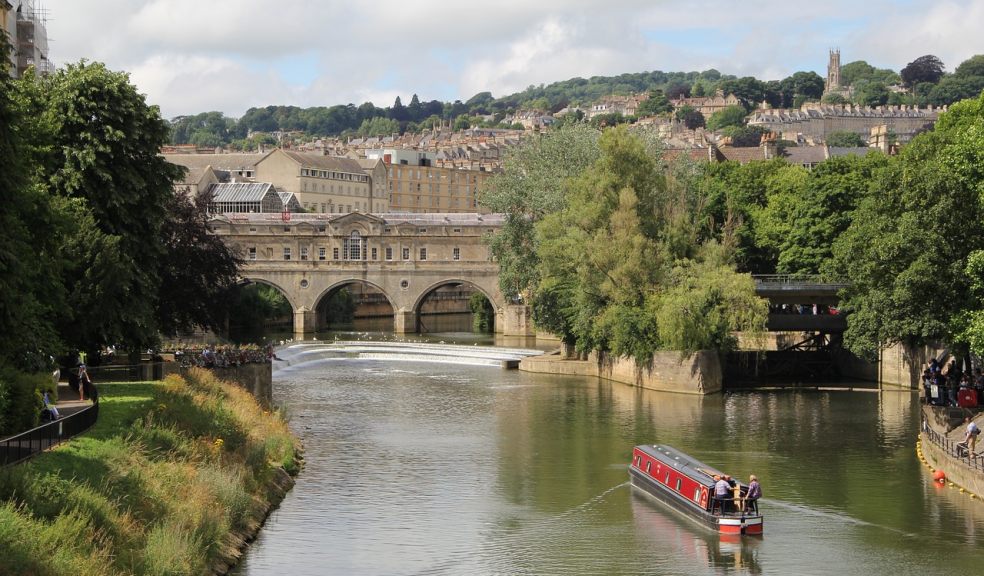 The Best Places to Live in Bath: Where History Meets Modernity
Bath, the picturesque and historic city in Somerset, England, is renowned for its Roman baths, Georgian architecture, and stunning countryside. It's no wonder Bath is a highly sought-after place to call home. With its rich cultural heritage, beautiful landscapes, and vibrant community, choosing where to live in Bath can be a delightful dilemma. In this article, we'll explore some of the best places to live in Bath, each offering unique charm and appeal.
City Centre
Bath's city centre is where history and modernity seamlessly blend. As you stroll along the cobbled streets, you'll find yourself surrounded by awe-inspiring Georgian architecture, including the iconic Royal Crescent and the Circus. The city is a UNESCO World Heritage site, and its historical significance is evident everywhere.
Living in the city centre means you're close to world-class museums, theatres, and many restaurants and cafes. Whether you're looking for a leisurely morning coffee or a night of fine dining, you're spoiled for choice. The city's shopping district is also nearby, ensuring that retail therapy is always nearby. If you're in the market for a new home in Bath, consider enlisting the professional services of Zest Sales & Lettings to help you find your ideal property in one of these charming neighborhoods.
Larkhall
Larkhall, located just a short walk from the city centre, offers a unique village-like atmosphere within the city. This area is known for its independent shops, local pubs, and community events, creating a close-knit and friendly neighbourhood. Larkhall is a popular choice for young professionals and families who want a peaceful community with the city's amenities at their doorstep.
One of Larkhall's highlights is the monthly Larkhall Festival, which celebrates local arts, culture, and businesses. With its artisanal shops and cafes, Larkhall is a great place to experience the best of Bath's local offerings.
Widcombe
Nestled along the Kennet and Avon Canal, Widcombe offers a picturesque and peaceful living experience. The area is known for its charming cottages and historic pubs. Living in Widcombe provides a sense of serenity while being within a leisurely walk to the city centre.
The nearby Sydney Gardens is a beautiful park featuring lush greenery and historic structures. The serene canal path is perfect for strolls or cycling, allowing residents to enjoy the picturesque views while escaping the city's hustle and bustle.
Bathwick
Bathwick, situated on the eastern bank of the River Avon, is a haven of riverside elegance. This area boasts a mix of Regency and Georgian architecture, making it a prime location for those who appreciate architectural beauty. Many homes in Bathwick offer stunning river views, providing residents with a constant connection to nature.
Living in Bathwick means you can take scenic walks along the riverbank, explore the nearby Sydney Gardens, and enjoy the convenience of easy access to the city centre. Bathwick is also home to some of Bath's most prestigious schools and a sense of refinement and exclusivity.
Combe Down
Combe Down, located just south of the city centre, offers a quiet and quaint residential retreat. The area features beautiful stone-built houses and a friendly community vibe. It's a great choice for families, as excellent local schools and parks are nearby.
Combe Down is also close to Prior Park Landscape Garden, a National Trust property with picturesque gardens and woodlands, providing a serene escape from urban life. The village centre boasts various local shops and amenities, giving residents everything, they need within easy reach.
Oldfield Park
Oldfield Park, located just south of the city centre, is known for its eclectic and bohemian atmosphere. This neighbourhood has a unique character that appeals to artists, students, and those who enjoy a diverse and vibrant community.
The vibrant Moorland Road is the heart of Oldfield Park, with a mix of independent shops, cafes, and restaurants. The area also benefits from being close to the beautiful Linear Park, which offers a green space for residents to relax and enjoy outdoor activities.
Oldfield Park is a popular choice for students attending the nearby University of Bath, making it a hub for creativity and cultural diversity. Its affordable housing options, lively atmosphere, and easy access to the city centre via the train station make it an excellent choice for those seeking an urban and artistic living experience in Bath.
Bath has a rich tapestry of neighbourhoods, each offering its unique character and charm. Whether you're drawn to the city centre's history and vibrancy, the suburbs' tranquillity, or the riverside elegance of Bathwick and Widcombe, there's a place in Bath to suit every taste and lifestyle. With its stunning architecture, rich cultural scene, and natural beauty, Bath truly offers a remarkable quality of life. So, whether you're a young professional, a family, or someone seeking a peaceful retreat, Bath is a city that welcomes all and promises a truly exceptional living experience.