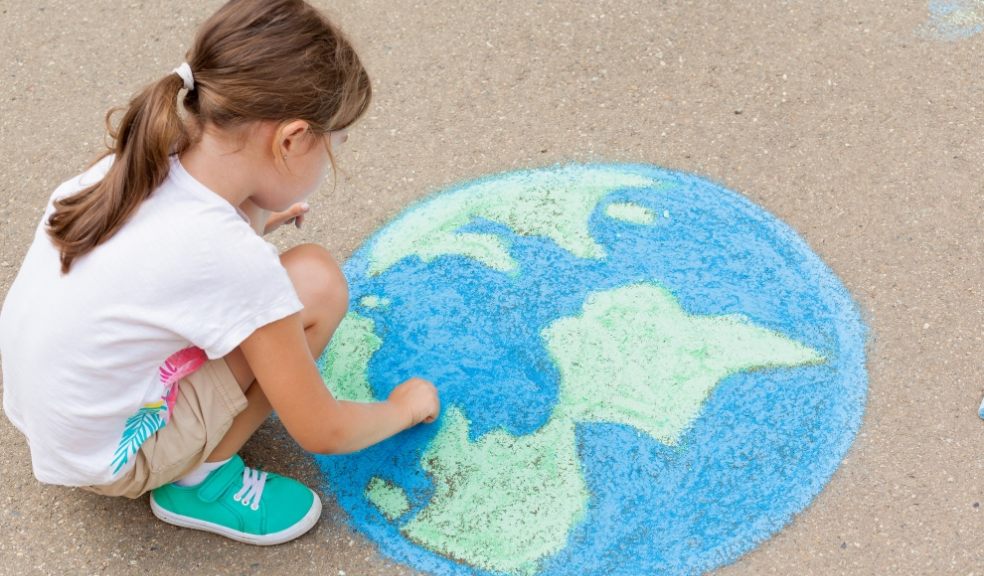 How can I stop my child feeling so scared about the future of our planet?
My seven-year-old child is really scared about climate change and what's going to happen to our planet. What's the best way to talk to her about it, and help her feel less anxious?
Scientist and environmentalist Matthew Shribman says: "It's understandable that your daughter is worried, but she's not alone. A recent report by  McCain entitled  Nation's Conversations found children were reporting feelings of anxiety, sadness and fear at the implications of climate change. I also have students your daughter's age, and I feel their anxiety – I'm worried too. Here's what I say to my students….
"Firstly, I tell the truth, because I know all of us, children included, are better at dealing with the truth than worrying about the unknown. I show my students the charts of CO2 rising. I tell them the oceans are full of plastic. I talk them through the fragility of farming. I let them know that coral reefs are collapsing, and overfishing and trawling are destroying ocean life. And I tell them about the last remaining rainforests being chopped down by industrial food producers looking for fresh soil.
"Even though the reality is very worrying, I think it's important to be positive, and so I paint a picture of how beautiful the world is, from clown fish guarding colourful coral, to the Madagascan periwinkle – a special tropical plant that saves the lives of children with leukaemia.
"Next, I let my students know we're all in this together. It's so stressful for children to know things are going wrong, yet to feel powerless to turn things around. And that's why the final thing is empowerment. By helping children feel they're an important part of the solution, we can give them confidence, relieve anxiety, and build a positive culture. And the beautiful thing is that even the little things do help, from picking up litter, to asking teachers if their school can stop using single-use plastic.
"Of course the reality is we need big, systemic change, and we need to start valuing our oceans, forests, rivers, peat bogs as if they're the greatest works of art on Earth, because they are. This kind of change is going to come from people being active. Only 3.5% of the population need to be actively trying to change things for things to shift.
"One of the other interesting things in the Nation's Conversations report is that 77% of families have felt inspired to be more eco-friendly following dinnertime conversations with the whole family. Children are fighting really hard to wake adults up, and the more active adults are, the less active (and worried!) our children need to be.
"We're all anxious, and we want to protect our children, but the best way to deal with this anxiety isn't by trying to hide from it – it's by channelling it into pushing for positive change, while being kind to ourselves, and looking after everyone else pushing for it too."
A girl draws a planet of the world with colored chalk on the asphalt. Children's drawings, paintings and concepts. Education and art, be creative when you return to school. earth, Peace day. jpg
PICTURE: Getty Images/iStockphoto