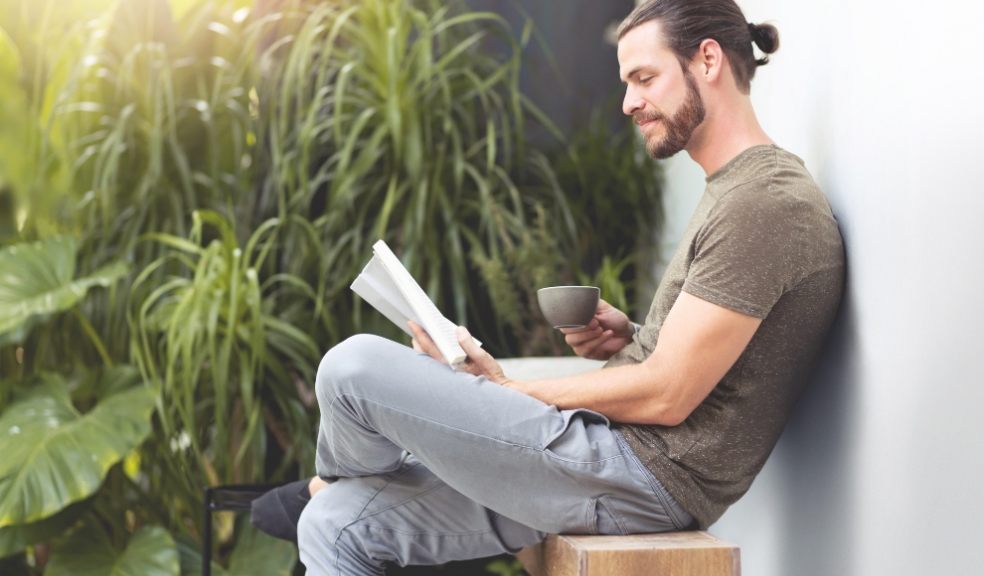 Eight ways your garden can make you feel better during lockdown
There's never been a better time to have a garden, as outdoor space means you can at least enjoy some fresh air and greenery while staying at home during lockdown.
And the benefits don't just apply to avid gardeners – new research shows spending time in the garden may be beneficial for overall health and psychological wellbeing, whether you're gardening or just relaxing.
The Natural England study found people who spend time in the garden are far more likely to report general good health, higher psychological wellbeing and greater physical activity levels than those who don't.
And you don't need vast tracts of land to benefit either – the research found people with access to private outdoor space as small as a balcony, yard or patio were still more likely to meet physical activity guidelines than those who had none at all.
Dr Sian de Bell, of the University of Exeter Medical School and lead author on the study, says: "Our findings suggest that, whilst being able to access an outdoor space is important, using that space is what really leads to benefits for health and wellbeing."
And Royal Horticultural Society (RHS) wellbeing fellow Lauriane Suyin Chalmin-Pui adds: "Having access to a garden is so important for promoting positive mental and physical health. At difficult times like this, the benefits are particularly powerful. It's hard not to feel better around plants."
Here, the RHS outlines how gardens can improve your health and happiness…
1. Gardens connect you with nature
That little bit of green space connects you with nature. A study by researchers at Natural England and the Universities of Plymouth, Exeter and Derby earlier this year found people who visit natural spaces and feel psychologically connected to them report better physical and mental wellbeing, and are more likely to behave in ways which promote environmental health, such as recycling and conservation activities.
2. Gardens can be a wellbeing sanctuary
A garden or even a little terrace can provide a personal sanctuary and space for reflection, away from the stresses and demands of modern life (and constant news about coronavirus).
3. They give you a sense of achievement
Even growing a few plants or keeping your lawn tidy can make you feel you've achieved something, which can be particularly important during lockdown. "They enable a sense of fulfilment, seeing tangible results of your work, both instantly and across the seasons," says Suyin Chalmin-Pui. "They motivate you in taking pride in yourself and your home."
4. Gardens satisfy the senses
Outdoor spaces can offer a varied sensory experience, so you feel the fresh air and enjoy the sunshine (hopefully), as well as benefiting from a dose of vitamin D from the sun's rays. "Feel the earth between your fingers, smell the blossoms, hear the bird song, and touch the leaves," suggests Suyin Chalmin-Pui.
5. They can get you moving
Obviously it depends on the size of the garden, but if you've got a decent amount of outdoor space, you can move a bit more than you can inside, and whatever the size of the space, gardening offers a physical activity that's adaptable to different and changing abilities and fitness levels.
6. You can spot garden wildlife
Gardens provide the excitement and fascination of seeing garden wildlife, points out Suyin Chalmin-Pui, and while bigger gardens might sometimes be visited by bigger creatures like foxes and badgers, even small terraces and yards can attract birds, particularly if you've got a feeder.
7. You can get creative
Gardens and even little yards or terraces can encourage self-expression and creativity, as you shape your environment to your own tastes with plants, tubs, water features – whatever you have the space for.
8. Nice gardens improve the neighbourhood
The RHS points out that cared-for gardens create a sense of belonging and a way to contribute positively to how your neighbourhood feels and looks.
Image: Getty Images/iStockphoto