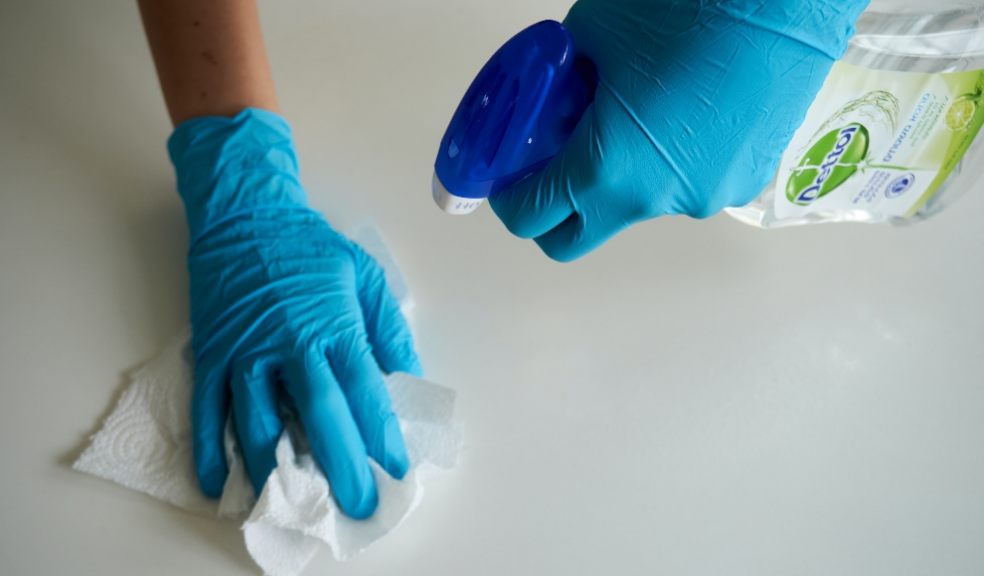 Over half of Britain shockingly unconcerned about cleanliness
As the coronavirus pandemic continues to affect the entire world and Britain enters a third lockdown, it would make sense that the nation should have overhauled what it deems to clean by adopting new and more stringent sanitising measures. But is this the case in reality? New research from home cleaning specialists Lupe Technology has found that shockingly over half of Brits remain unconcerned by germs and cleanliness with just 48% reporting they now have increased anxiety with regard to dirt and cleanliness. The data indicates that although the nation should be second guessing its own standards for clean homes, it appears Brits are perhaps not as troubled as they should be.
With this in mind, founders of Lupe Technology and experts in the field of clean, Lucas and Pablo, have compiled a list of helpful tips to clean your house in order to start 2021 with a clean and hygienic home. 
"No matter how much elbow grease you put in and how hard your scrub, sometimes it can never feel like you get your house as clean as you'd like. However, there may be some tricks you haven't tried yet. Here are our tips to more effective cleaning this lockdown: 

1.  Use a shower squeegee to clean carpets
As we know that coronavirus is mostly spread by droplets, it's important to clean areas which may collect these. Soft, porous materials like our rugs and carpets may harbour harmful germs as they catch the falling droplets. Use a shower squeegee to get deep in the fibres of the carpet/rug and then vacuum up to ensure maximum deep dirt removal. 
2. Vinegar and a toothbrush
It's important to disinfect the items that we touch the most to make sure we are killing as much harmful bacteria as possible, a preventing spreading these germs. Items such as our laptop keyboards can contain a surprising amount of this bacteria so a daily refresh wouldn't go amiss. Humble common household items such as vinegar and a toothbrush can be very effective at getting into the crevices and sanitising our keyboards. 
3. Clockwise cleaning
Don't start cleaning the carpet and then move on to surfaces. Doing this will spread germs onto areas you've already cleaned and defeat the point. Start at 12 o'clock, at the top corners of rooms, bookshelves and wardrobes and work your way down, finishing at the lowest levels of your house - carpets, skirting boards and plugs."
Pablo Montero, co-founder of Lupe, commented on the research: "Since Covid-19, it seems not all Brits have become hyper-aware of dirt. Although the level of cleanliness they are now striving to achieve in their homes is not always greater than before it's new technologies like the Lupe Pure Cordless that can help us put our minds at ease with minimal thought or effort."

Lucas Horne, co-founder of Lupe, commented: "When designing the Pure Cordless, we had two core values; class-leading performance and longevity. Our research has shown that not all Brits have increased anxiety towards dirt and germs so our product should do the work for them. With twice the suction of the market leading competitor, consumers can rest assured that by swapping out their old vacuum cleaner, their cleaning regimes can remain the same yet achieve better results."