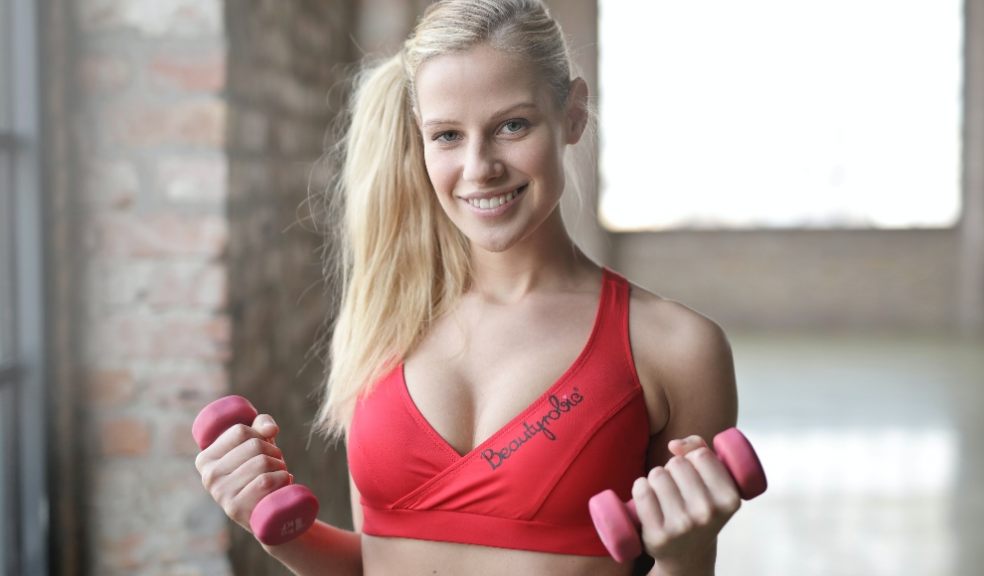 #LIFTWEIGHTDONATE The challenge to lift your spirits
Lockdown and the pandemic has impacted the mental health of millions across the UK and research released today by the UK's biggest fitness and sports retailer, Sports Direct, has revealed that a significant 87% of young people between 18 and 24 years old feel that their mental health has deteriorated during the third national lockdown. Sadly, young women have been disproportionately affected with 67% admitting that their mental health has suffered during this time.
With just under half (48%) of young people reporting that exercise in any form has the ability to lift their mood and enhance their outlook on life - and with over a third (36%) finding that exercise helps them to feel more mentally resilient, it's clear that in many cases, physical exercise can have a profoundly positive impact on the mind.
To encourage Brits to share what's weighing on their mind and come together to help shed awareness on the mental health issues young people are facing during the pandemic, Sports Direct has launched its uplifting weightlifting movement, #LiftWeightDonate. Participants are challenged to post a video of them doing weighted reps alongside sharing with their followers what's been weighing them down, before donating their reps to mental health awareness charity, Sporting Minds UK. 
Dr Alex George, the UKs newly appointed Youth Mental Health Ambassador and Lady Leshurr, everyone's favourite Dancing on Ice star, will be kicking off the challenge by sharing what's been weighing on their minds this lockdown, to raise vital funds in support of mental health charity, Sporting Minds UK.
Dr Alex George, UK Youth Mental Health Ambassador said: "Mental health must be made an absolute priority and we have to do everything within our power to bring meaningful support to young people. Last year was by far the toughest year for me with the loss of my brother to suicide and I felt like the weight of the world was on my shoulders. Fitness has been one of my saving graces and while admittedly there are occasions that I struggle to find the motivation or time to exercise, the feeling after a good workout is incomparable and my head feels totally cleared from any built-up of negativity or worries. Sports Direct's #LiftWeightDonate campaign is a brilliant way to encourage the nation to not only open up about what's weighing them down, no matter how big or small it may feel, but it's also a brilliant chance to move your body and donate what you can to a charity providing vital support."
Lady Leshurr, Musician and mental health advocate said: "Having a career that consists of travelling and performing around the country has made my life challenging during this pandemic. I have had to navigate throughout by experimenting and trying new things. Not being able to see my family or friends, people losing jobs, the death toll rising, the strain to the NHS - it's all been a whirlwind of mental burden. Dancing on Ice has tested my strength both physically and mentally beyond anything I've experienced before. After every session, I know the work out is helping me to balance my mind and channel my worries into something that makes me feel great. I challenge you to get involved in Sports Direct's #LiftWeightDonate movement with me and let's relieve ourselves of the weight of the pandemic!"
The research also revealed that over half (57%) of young people feel that not being able to see friends and family has weighed most heavily, citing it as the toughest part of the last year, and while one third (33%) feel confident they'll bounce back and feel themselves again once lockdown has lifted, 54% feel it will take some time to adjust mentally. 
Getting involved in the #LiftWeightDonate challenge is easy:
1.       Share a video of you doing weighted reps with your Instagram or TikTok followers
2.       Include a caption of what's weighing on your mind – don't forget to tag @SportsDirectUK on Instagram and@SportsDirect on TikTok
3.       Donate those reps in £ to @SportingMindsUK by following the link in the @SportsDirectUK bio
4.       Tag your friends to get involved too!
All donations will go to Sporting Minds UK who work tirelessly to raise awareness and provide one-to-one support to enable positive mental health in young sports people. They have created a community where young people can be open and honest about mental health, while also encouraging them to turn to exercise and fitness as a mental reprieve and mood booster when life weighs them down. 
Almost half of young people (48%) reported that they'd like to see more media awareness around helplines and charities available to provide support for those suffering with their mental health and a significant 47% wanted to see more support networks for young people. So now more than ever, the work done by charities, such as Sporting Minds UK, are vital in providing key resources and fundamental care for those in need.
Beckie Stanion, Chief Marketing Officer at Sports Direct said: "After a year of endless uncertainty, it's no surprise that mental health has taken a nosedive. Fitness is an accessible, proven route for boosting mental wellbeing, so we should all try to get our bodies moving. At Sports Direct we believe in the power of sport to champion the legend in everyone, so we're thrilled to be supporting the mental health of young athletes in partnership with Sporting Minds UK. Whether you're a sporting pro or you're just starting out on your fitness journey, get involved in the #LiftWeightDonate challenge and lift the weight of the pandemic from your shoulders, all for a brilliant cause."
Callum Lea, Founder of Sporting Minds UK said: "We are thrilled to be the partner charity for Sports Direct's #LiftWeightDonate challenge, raising awareness for the importance of physical exercise in improving mental health and wellbeing. Exercise can reduce anxiety, depression and boost mood so now in our third national lockdown, it's more imperative than ever to get moving. Those involved in the #LiftWeightDonate challenge will not only be improving their own physical and mental health, but they will also be a part of something really special, helping to raise truly vital funds in support of young athletes nationwide."