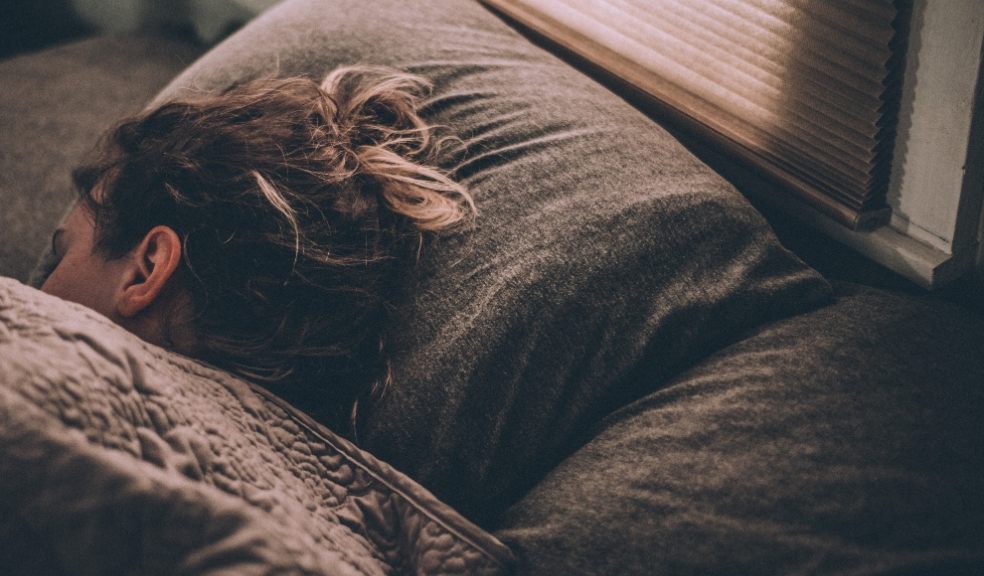 Sleep for success: How the worlds most inspirational women prepare to hit the hay
Ever wondered how some of the world's most inspirational women wind down after a long day at work?
British bedding company, Soak & Sleep, has compiled the evening routines of 17 of the worlds most influential women.
From Her Majesty the Queen and Kamala Harris to Rhianna and Munroe Burgdorf...
Whilst we might not be able to relate to the long lists of accomplishments these women hold, you might find these pre-bedtime habits a little more relatable...
Kamala Harris
At around 6pm she arrives home and reads a cookbook for a delicious recipe. Then, at 7pm she enjoys a family dinner before heading up to relax in a hot bath at 8pm. At 9pm she tends to drink some Chamomile tea and spend the rest of the evening unwinding before heading to bed at 12.
Her Majesty the Queen
Around 7:30pm she skims through the parliamentary proceedings and then, unless she has an official dinner, she'll enjoy dinner in her private quarters alone. Occasionally the Queen and other members of the royal family host events and gatherings at Buckingham Palace in the evenings, but if the evening is free, she'll take some time to watch television or read a book. She also spends time working on her famous red boxes which hold important government documents, before unwinding with a glass of champagne before bed to help her sleep. The Queen is then often in bed by 11pm where she likes to read before drifting off.
Greta Thunburg
In the evening's though, Greta is just like any other teenager and relaxes at home with her family. At 4pm she likes to take the dogs out for a walk before enjoying a family dinner at around 5:30pm. Then, from 7pm she hangs out with her family and dogs, watching TV and discussing their days. At 9pm she typically reads some magazines or books before getting some sleep at 10pm.
Melinda Gates
Melinda Gates has a surprisingly relatable evening routine, however, where she and her husband decompress with the family. Around 6-7pm the Gates' will usually sit down to have dinner together. After dinner, Bill will do the dishes and then the family will sit down and watch tv together, play games or go to the movies. Melinda prefers to be in bed by 9:30pm but realistically goes around 10/10:30pm where she'll read or talk with Bill before sleeping.
Oprah Winfrey
In the evenings, Oprah sits down with her family at 6 to eat dinner before taking her 5 dogs out for a walk. She'll then either read a book by the fire drinking herbal tea and sometimes watching a movie. Around 9/9:30 pm she'll relax by having a bath and will aim to be in bed by 10pm.
Sheryl Sanberg
When Sheryl gets home from work she'll have dinner with her family where they go around the table and share the best and worst parts of their day. They'll also share something that has made them feel grateful too. Then, she'll relax and unwind either with a book or watching TV. Sheryl has also made a habit of turning off her phone before bed so she's not disturbed at night and aims to be in bed by 9:30pm.
Susan Wojcicki
Similar to Sheryl Sandberg, Susan makes a point of leaving the office around 6pm every day and avoiding any work-related emails between 6-9pm to have dinner and spend time with her family. Once her children have all gone to bed, she'll check her emails and respond to anything particularly urgent before unwinding and getting some well-deserved rest.
Shonda Rhimes
One thing that Shonda prides herself on is getting home before her kids are in bed so she can read them a story every night. Before heading to bed herself, Shonda has got into the habit of making a list of all the things that are in her head so that she doesn't think about them while trying to get to sleep.
Alexandria Ocasio-Cortez
After spending the day representing the people, Alexandria goes home to her normal nightly routine. At 6pm she'll either have dinner at home or go out to eat with friends before taking the dogs out for their walk. Then she'll spend time doing her nightly skincare routine and getting ready for the evening. Like many of us, Alexandria will indulge in some reality TV but by 10pm she's checking if there's any breaking news so she can be fully prepared for the press the next day. Before she heads to bed she'll make sure to turn her phone off, brush her teeth, finish her skincare routine and go to sleep between 11:30pm-12am.
Rhianna
Her daily routine includes plenty of time to recharge her batteries in the evenings. At 6pm she'll eat a healthy dinner before spending time with friends or family. At 10pm she'll watch some of her favourite TV shows before doing her skincare routine and heading to bed at 12.
Charlotte Tilbury
As a self-confessed party animal, Charlotte Tilbury spends most of her evenings after work out with her friends enjoying a liquid dinner and dancing the night away. At around 1am she'll arrive home where she'll proceed to take her makeup off and do her skincare routine before reapplying her makeup before getting into bed with her husband.
Michelle Obama
In the evenings though, Michelle Obama makes sure to spend quality time with her family. Sitting down for dinner between 6:30/7pm before watching TV with her husband and kids or reading before heading to bed at 10pm where Barack will tuck her in.
Kylie Jenner
In the evenings, when she's home from work, Kylie Jenner has a very 'normal' nightly routine that a lot of people can relate to. First, she changes into something more comfortable, then she takes off her makeup and completes her skincare routines. She then has dinner, often with friends or family, and spends some quality time with her daughter Stormi before heading to bed.
Anna Wintour
Like many successful women, Anna Wintour has a structured daily routine to help her achieve her workload while still getting a good amount of sleep each night. Anna typically leaves the office around 5pm where she'll then go home, get comfortable and continue to work. This normally includes going over resumes, pitches and publications as well as looking through pages of the upcoming magazine issue. She prefers to get everything done at night so she can keep on top of things and not leave people waiting the next day. She then heads to bed around 10:15 to get 6-7 hours of sleep per night.
Serena Williams
Serena keeps a very packed day full of training, dancing and having fun. But, she still makes time to enjoy dinner at 6pm with her family. At 8pm she spends time updating her social media and doing promotional work, she'll also complete her skincare routine too before heading to bed around 12am.
Pippa Murray
As a busy entrepreneur, Pippa usually gets home around 7:30/8pm and picks up a cookbook to try a new recipe. She enjoys cooking dinner for family and friends as a way to relax and unwind after a long day. After dinner, she tries to leave her phone in the kitchen to avoid distractions and lower her screen time and reads before bed.
Munroe Bergdorf
To wind down in the evening Munroe practises self-care to help her overall wellness and mental health. Every morning and night she lights palo santo to help her turn off and enjoys herbal teas blended with valerian root or lavender to ease her mind and drift off to sleep.
Why did we look at their evening routines?
Winding down after a long day and getting a good night's sleep is not only important, it is also key to ensuring a productive, positive and successful day.
Experts at Soak & Sleep have revealed their top 5 tips to getting a good night's sleep...
Opt for a temperature regulating bed linen to help you sleep through the night
Avoid screens at least one hour before bed
Go to bed at a reasonable time 
Reflect on the positives of the day before you sleep 
Exercise