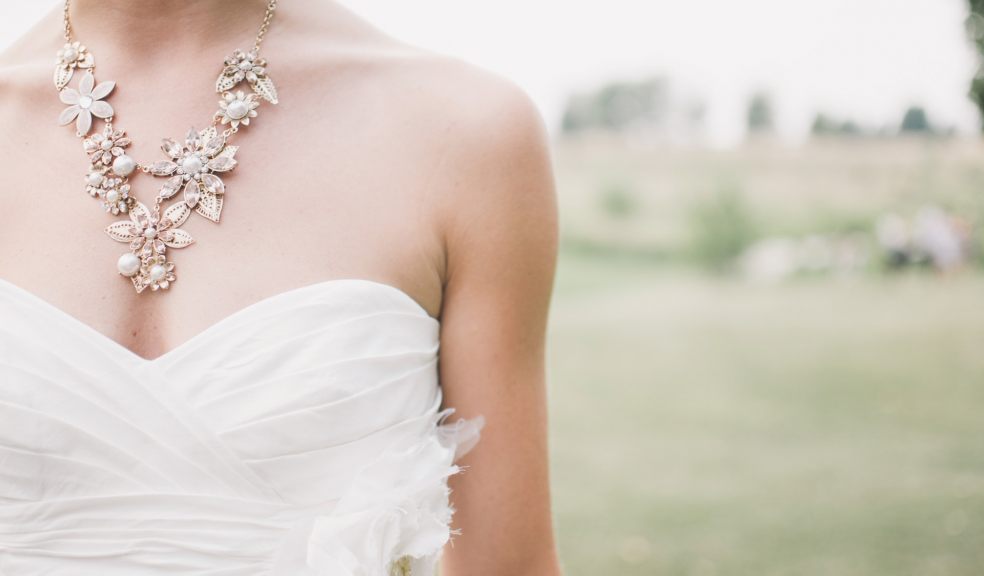 The Many Ways to Style a Charm Necklace
Most women have at least one charm necklace in their wardrobe, however, they may not wear this piece very often because they don't know how to style it multiple ways. These necklaces can vary from a delicate chain to a chunky necklace with oversized charms. As a result, women find they can wear them in a variety of ways. The following serve as a few suggestions to get you started.
Piled Up
Combine several charm necklaces for a distinct look - women who do so find their look to be unique, as no two ladies will wear the same combination. When going for a casual feel  mix several short charm necklaces and pair them with a stack of brackets and rings. This look works with dresses, jeans, and more. A lady may worry that she will look tacky or like she's playing in her mother's jewellery box so to avoid this simply stack short, delicate necklaces rather than big bulky ones. Keep the charms simple and cute and you'll have a great look wherever you go. Check out the many options available at adinasjewels.com/collections/charm-necklaces. One or more is sure to be right for you.
Keep It at One
When you want to feel feminine or you're going on a date, choose a delicate chain with only one charm. Pair this with an elegant or cute dress for a feminine look. This style works well with a pleated skirt, tucked-in top, and heels. A charm necklace with a single pearl looks great here. On hot days, a basic dress complete with lace accents works well with a charm necklace, and you may wish to finish the look with a straw hat.
Long Necklaces
Some women prefer street-style fashions, and a charm necklace is perfect with this look. Ladies love this style because they don't have to follow the latest trends. Actually, they often create new trends themselves. A long necklace works well with this style because it dangles as the wearer moves around and provides the wearer with a look that is unique. The odds of someone else having the exact same necklace are very small. Pair this look with a hairstyle that most people don't have to stand out in a crowd.
Charm Chokers
Chokers remain a popular fashion accessory and women love that they can dress up this look with their favorite charm. Women who choose this necklace style look stunning and chic, which everyone is certain to appreciate.
Women who choose to wear their charm necklace this way find it really stands out when they have a short haircut or they wear their long hair pulled up and away from the face and neck. However, some will pick a colorful choker and adorn it with several charms. This allows them to express their mood and personality, as every charm found on the choker alerts others to something that is important to the wearer.
Beaded Charm Necklaces
For those ladies who love a boho-inspired look, a beaded charm necklace completes any outfit. You may choose to layer several beaded necklaces and pair them with skinny jeans and a cute top. When doing so, you need to choose beads that are unique and have character. Some women opt for beaded charm necklaces that come with ancient plates or coins and these are only two of many options offered today.
Stone Charm Necklaces
Many people wear necklaces made using quartz or amethyst stones. They love the beauty of the stones, as they remind them of the ocean. These charm necklaces offer a relaxed look and are great for pairing with other necklaces. Wear the stone charm necklace with a delicate metal choker or chain. Combine these with one or more bold statement rings for a look that gets noticed everywhere you go.
Don't assume this look only works when you are heading out for a day at the beach. It can be worn anytime you are going for a cute or chic and stylish look. Pair the stone charm necklace with a trendy sweater, jeans, and sneakers.
Layered Necklaces
Ladies love layered necklaces, especially with a V-neck top or one with a closed neckline. Add some charms to these necklaces for a fresh and fun look. They come in a range of designs and sizes, allowing each woman to find the one that best suits her personality and fashion style.
What makes layered necklaces so popular is their versatility. They go with anything a person desires, from a boho outfit to a cocktail dress. They are great for both casual and elegant occasions. The options are truly endless when a lady chooses layered charm necklaces.
Personalized Necklaces
Personalized necklaces allow women to express themselves effortlessly, and women cherish these pieces because they truly represent her as an individual. Women don't have to limit themselves to charm necklaces with their initials. They can select a charm that only they know the meaning behind, and this is one necklace that never goes out of style. The meaning behind the charm is precious to the wearer, which makes it a timeless treasure.
Lucky Charm Necklace
Women who wear a charm bracelet may want to expand on their collection by adding a chain necklace to hold any excess charms. When you go down this route, you is sure to create a unique look, one that is all of your own. Furthermore, this necklace goes well with any outfit the you own. It's all a matter of what chain and charms you pick. Some women prefer delicate chains and small charms, while others want a bulky chain with oversized charms. Both are fine, as every lady should go with her personal style, not what someone else says is acceptable.
Try the different styles today to see which ones you love and fit your personality. Many find they love several of the above-mentioned options. This allows for more versatility when they go to accessorize an outfit. Women are sure to appreciate this, as nobody likes to wear the same outfit twice. By choosing different accessories, a woman will find she never has to.