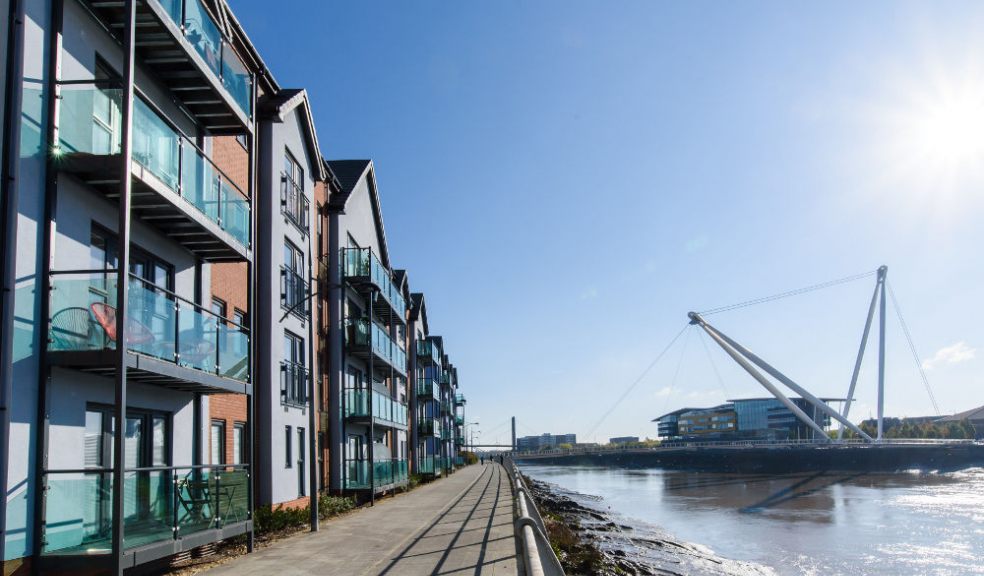 What Makes Serviced Apartments in Wales an Attractive Investment?
One of the main reasons that people invest in property is that it provides a level of stability and certainty to your investment. Investors make money through rental income as well as the appreciation in the value of the property. Of course, if things were as simple as buying a property and receiving a guaranteed income, then everyone would be doing it.
In practice, buying the property is only the beginning. Once you have purchased an investment property, you then need to maintain it and ensure that it remains occupied. One of the main concerns for landlords is fallow periods, times they don't have any tenants lined up for their property, which means it is sitting empty, not producing any kind of income.
Serviced apartments appeal to a broader range of renters from short-term tourist rentals to long-term corporate stays, meaning that it is generally easier to find a tenant for a serviced apartment compared to other types of buy-to-let property. Higher occupancy rates mean that whereas a long-term residential tenancy can be expected to produce a yield of 3-4%, serviced apartments average a yield of 7-10%. 
What is a serviced apartment?
A serviced apartment is an umbrella term for any property that provides short to medium term accommodation to renters. They are increasingly popular because they are equipped with all the amenities and utilities that one would usually associate with a home rather than a hotel.
Serviced apartments offer all of the convenience of a hotel with the added comforts and space that you would expect in an apartment. All of which means that both holidaymakers and business travellers love them because they get the best of both worlds. 
Demand for housing in Wales
The housing market in Wales rose more than any other UK nation last year. Data from the UK House Price Index Summary  compiled by the Office of National Statistics, shows that house prices increased by 10.7% in Wales during that time.
One of the reasons for this growth is the fact that home buyers and property investors alike get much more for their money in Wales, with average house prices of £199,113 compared to £320,757 in England. 
City vs country apartments
The South Wales region is the biggest area of Wales with by far the largest property market - three-quarters of the population live in South Wales. The main cities, Cardiff, Swansea and Newport benefit from longer-term corporate stays. 
During lockdown, it has been the longer length guests that have provided the sector with higher average occupancy levels. The fact that serviced apartments can also ensure greater social distancing, helped by self-catering facilities, fewer social spaces and minimal contact with staff means that they are likely to continue to have excellent occupancy rates.
The economies of Mid Wales and North Wales have a higher percentage of business centred around tourism. Over a million tourists visit Wales every year to go walking and hiking in the mountains and visiting historic attractions, museums, galleries. While the Coronavirus pandemic has seriously depressed the tourism sector for the past 12 months or so, there is little doubt that the travel and tourism sectors will rebound. 
The tourist industry means there's high demand for serviced accommodation which offer excellent returns. For example, a serviced apartment in the Pembrokeshire area can earn anything from £500 per week to £1,400 per week during the summer.
Planning to invest
If you are planning on investing in a serviced apartment in Wales, then you need to choose the area that you invest in carefully. If you take the time to identify the right location, you will minimise the amount that you need to spend while also maximising your eventual profits. The less money you have to spend on the initial property purchase, the more of the rent profits you will be able to keep.
One of the benefits of investing in property in Wales is that it has some of the most in-demand cities and tourist destinations in the UK, so you can be confident in finding tenants. If you can find the right serviced accommodation to invest in, then you can expect excellent returns. Like any investment, serviced apartments are not without their risks however they are a great investment opportunity as long as you do your research. If you don't know the area local area yourself work with people that do and make sure you understand everything you need to know about the property before you invest.