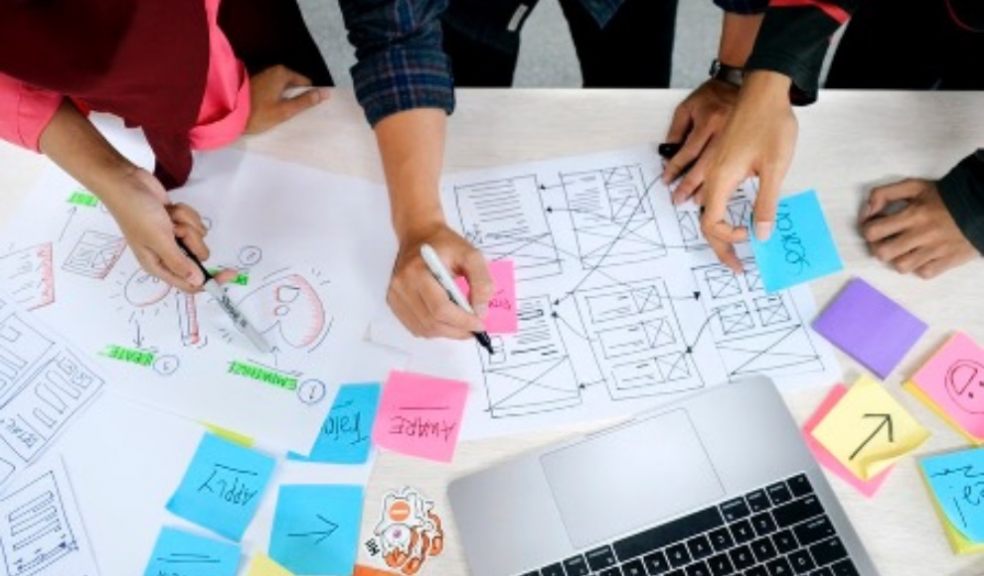 Small Businesses in Glasgow are Turning to Web Design Firms
Website design is a detailed building process which is the foundation of all websites across the internet. Whether websites are being built for the first time or being upgraded, there will always be a need for website design in some format.  
Through this article we will explore the different aspects of web design in Glasgow and establish why it is so important for businesses, organisations, and individuals to excel in web design.
You may think that website design is a complex process which requires a considerable amount of expertise and knowledge.
However, depending on the overall scale of the website and project, the overall process can be easy to arrange and manage.
This brings us onto how most websites are typically designed and made.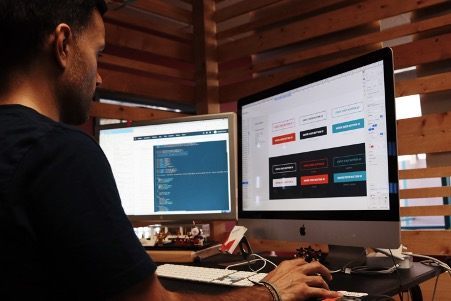 How Are Websites Typically Designed And Made?
For most small businesses in Glasgow, using website builders online is one of the easiest and most cost-effective ways through which a website can be built.
 This involves using an online web template or pre-made website which can then be published for free or at low cost online. Websites such as Wix, WordPress and Squarespace are particularly popular with smaller organisations.
Of course, as well as basic website builders and creation tools, there are more technical and advanced ways through which websites can be optimised and built. One of the best ways in which websites can be built is by using a dedicated website designer.
Using a dedicated website designer means that significantly more time and resources will go into the construction of a website. It also ensures that every aspect of the website construction is dealt with by a professional rather than being overlooked or neglected by someone less experienced.
However, this comes at a cost. Therefore, it is important for any business or individual to ensure that they have planned and budgeted for a website designer to make sure that they can meet the costs that are being asked.
The website design process can be broken down into several key steps that are typically associated with standard website design processes. The following are some of the main steps that we have identified:
Establishing website goals – Marking goals for the website as well as its content is a key stage in the planning process. At this point website designers and the client work together to ensure that everyone is working together to meet the website goals and objectives. Knowing the websites goals means understanding its aims and objectives for the future
Deciding on the scope of the project – The scope and scale of the project is without doubt something which you should focus on considerably. Without due care and attention, the scope of a new website design can increase considerably to the point where it will lead to overly inflated costs in addition to more time spent on the project. Setting realistic timescales and discussing the scope prior to the project starting is vital.
Sitemap and page planning- Sitemap and page planning are closely associated with each other. This stage of the process ensures that both the client and web designers have a clear plan set out regarding what pages will be built and how they will be organised throughout the website.
  Content and design stage – planning and creation of content and material which will then go on to be published on the website. It is essential that is accurate, well written and informative. Once the right content has been created, it can be published on the website in preparation for the website going live.
Testing – Preparation and general testing of the website before final changes and publication of the website on the internet.
Launch- The final stage in the website design process, the website is launched after thorough testing and is officially made live.

Website Maintenance And Improvement
After a website has been created and made live online, the work begins to ensure that it is regularly updated, maintained, and improved. Depending on the type of website that is being actively maintained, there are a variety of different purposes and uses that it can achieve.
For example, a blogging website dedicated to blogs may be more suitable for news related content and information. It might benefit the website to share news and information with other similar websites to collaborate on posts and blogs.
As website owners spend time improving their website and maintaining It, they will become more familiar with the different ways in which they can increase the visitors to their website. As websites grows over time, The positive effects of SEO become more apparent and clearer to see.
Search engine optimisation (SEO) is an important practice and service which can be used to appear higher in the search results on major search engines. This leads to more traffic to the website as people are more likely to click on the top results.
 These services can be bought from specialist companies, or alternatively this process can be completed by businesses and website designers themselves.
SEO and web design are closely aligned. The better designed a website is, the more likely It is that there will be more visitors to it. Smarter Digital Marketing are one of the leading website design and SEO specialists In Glasgow, providing a variety of bespoke services across Scotland. They are favoured by many businesses and organisations across Glasgow thanks to their vast experience and knowledge within the website design and SEO/marketing fields.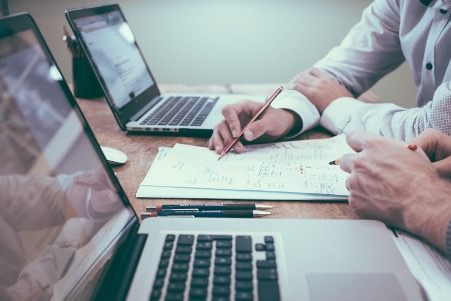 Web Design Related SEO Processes
Some of the most well-known and easy to implement processes in website design can help to improve a website's SEO performance.  Actions taken can include:
Internal links- links between different pages on a website are a great way to improve SEO performance. Internal links act as reference points and can help to improve the way in which a website is perceived by the search engines.
Redirects- Redirecting website visitors to updated or new pages is a key part of SEO. Redirects ensure that pages that have been changed or no longer function can direct users to a more relevant page. This also positively affects SEO.
Researching keywords - Doing research into what keywords to feature on your website is an excellent way to improve SEO performance. When doing this be sure to include relevant keywords. But be sure to use them sparingly and don't stuff too many across your website.
Featuring media– Featuring media whether it be in the form of videos, animations, or alternatively interactive buttons, is an excellent way to improve SEO performance online and reach a larger audience.
Blogging And Content- Having a website with a regularly updated blog sends positive signals to search engines. Keeping your website updated with fresh content is a brilliant way to ensure that SEO processes are being maintained and implemented across a website.  The more relevant and informative a blog is, the higher a website is likely to rank on search engines.