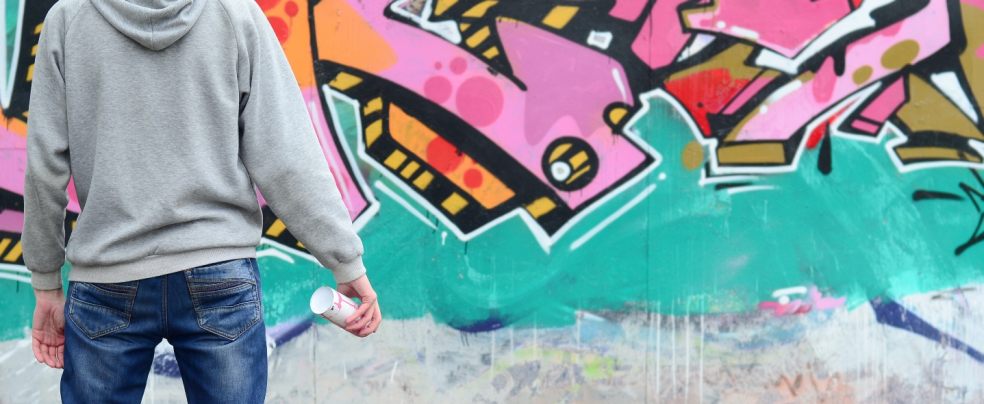 How to infuse street vibe in your living space
The street remains undefeated and street-style continues to be appealing to many generations. Known for its toughness and mutualism, street vibes made their way into fashion, art, and design.  
Did you want to incorporate this fun, vibrant, and unexpected dose of excitement inside your home?  Here is an easy-to-follow guide on infusing some street vibe into your living space:
Use Graffiti
One of the brilliant ways to infuse some street vibes into your home is to use graffiti.  It makes a great accent wall that adds spunk and personality. 
Various talented artists can create this for you. But you'd need to select a set of graffiti designers whose art appeals to your personal choice of design and aesthetics. This can be conveniently done by checking-out websites such as https://bookanartist.co/graffiti-artists-london. You can request a sample before employing the artist for the job.  
When choosing a design, the art does not have to be bold or extravagant. Experiment with neutral tones and softer colours that will also complement the existing décor and overall look of your home.  Make sure that your choice of pattern also blends well for a cohesive look.
Set The Tone Using Furniture
The beautiful thing about infusing some street vibe into your living room is that you can include various design components to achieve a trendy and relaxing ambience. 
If you need your space to be freer, like an open street, you should set the tone. You can tone down the luxurious feel and select simpler materials and patterns. For example, if you are thinking about redesigning your living room where you mostly entertain guests, you should remove furniture made with luxe fabrics such as the velvet sofa and replace it with a leather material with some metallic accents. Metallic tones, such as bronze, gold and adding mirrors everywhere in your home help create a street-wise feel. 
You can also pick extras such as side chairs and petite stools, in deep tones like blues and greens, to give rise to supplementary hits of colour and a sense of grown-up indulgence in your space. 
Soften It Up
To create a street vibe in your home, you should blend contemporary and industrial interior designs.  However, this should be subtle rather than an aggressive way - like the decidedly industrial or the ultra-modern design. 
The 'street' element of your home will always have a softer side, such as warmer tones and soft furnishing. 
You should give more attention to brilliant and comfortable designs to make your room warm and inviting. You can create this with elements softened by plush rugs and fabrics. Use rugs produced naturally in gentle tones over grey, white, or wood flooring. Pick natural-coloured pillows and throws for your couch in creams, browns and greys.
This is an excellent technique to make your home feel more unique, less intoxicating, yet still vibrant and playful.
Subtle Continuity
Your goal is not to make all the rooms in your house look the same, but you want a level of continuity between spaces so they blend nicely and don't come off as contrasting. A smart and subtle way to establish consistency between compartments in your home is to use any available colour in your home to link everything together.
This might be the colour of your walls or the colour of your furnishings, or it might come through from a selection of complementary fabrics. If you don't want to be too obvious with harmonizing colours throughout, you can use a texture or a pattern in the same way. This is an incredible way to establish a mutual foundation between rooms to make sure your interior design concepts sync with one another to mimic the nature of an open street.
Select Your Statement Pieces
Creating a statement is essential to add a street personality to your home. Each room in your house must have at least one statement piece, whether a bold pattern, work of art, vibrant colour, unique furnishings, or intriguing lighting.
Understand that a statement piece doesn't have to be ostentatious if you've created a room with at least one exciting element. One is enough to make it stand out. 
The street is known for drama and conversation, so there should be a talking point in your setup. This might be a floor to ceiling window framed by a beautiful curtain or a unique vintage full of exciting character.
Conclusion
Creating a unique style statement can be the most fun part of your home when you infuse street vibes into your living space. You can tweak your designs and make them speak about your vibrant and unique personality. Creating and recreating street styles will make your home come to life.