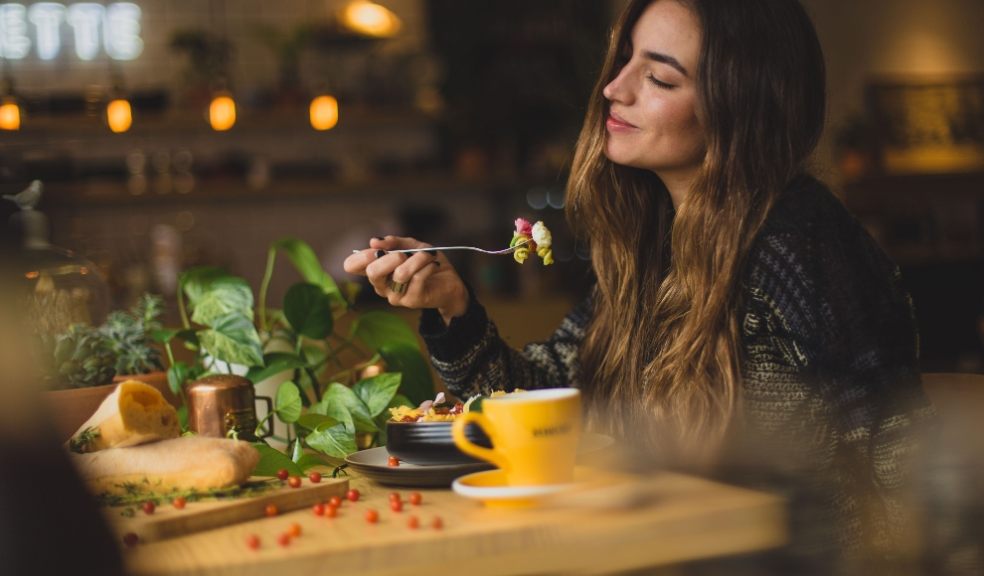 Music can actually make your food taste better
Who knew that music could help elevate the taste of our foods? Well, according to an Oxford University study, it's been found that certain types of music can help enhance different flavours.
With the festive season in full swing, Wren Kitchens has highlighted the music and recipe pairings that go hand in hand, based on these findings.
According to the Study, which was conducted by Professor Charles Spence, it was believed that music can impact flavours due to the fact that what we hear may draw our attention to a specific element of what we are tasting. The research found that:
Higher-pitched sounds go better with sweet and sour tastes
Lower-pitched sounds go better with bitter flavours.
Staccato sounds (continuous sharp notes) go best with crunchier foods
Smoother legato sounds (where notes are played to their maximum duration) pair perfectly with creamy foods.
Some of the combinations that can really elevate your tasting experience include a succulent honey chicken whilst listening to Christina Aguilera – Hurt or devouring a chocolate molten cake whilst jamming to Johnny Cash – Ring of fire.
To help people host the ultimate festive dinner parties, Wren Kitchens have pulled together four recipes to try, along with recommended songs to complement each dish.
1. High pitched songs with sweet or sour favours
Sticky, succulent honey chicken
Ingredients:
500g chicken breast / Firm Tofu
3 tbsp honey
3 tbsp soy sauce
1 tbsp olive oil
2 teaspoons corn-starch
3 garlic cloves minced
Salt and pepper to taste
Recipe:
Cut the chicken breast / tofu into bite sized pieces, season with salt and pepper and cover in corn-starch.
Mix honey, soy sauce, garlic in a bowl and set aside.
Fry your chicken / tofu on medium-high heat with olive oil for 5-6 minutes until almost fully cooked.
Toss in your honey mixture and cook on low for an extra 2 minutes.
Recommended Songs:
Mariah Carey –We Belong Together
Christina Aguilera – Hurt 
2. Low pitched songs with bitter flavours
A rich, decadent dark chocolate molten cake
Ingredients:
200g dark chocolate
175g unsalted butter and extra to grease
3 large eggs
125g light brown sugar
60g plain flour
1 tsp vanilla extract
Recipe:
Preheat your oven to 200C / 180C fan / Gas mark 6 and grease your moulds with butter.
Put your butter and dark chocolate in a bowl and set over boiling water to melt (or put it in the microwave for 30 second bursts while stirring between) then set aside to cool.
Whisk together the eggs and sugar in a separate bowl then pour in the chocolate mixture. Sift the flour in and fold until combined.
Bake in the oven for 20 mins.
Serve immediately with cream or ice cream if you fancy.
Vegan alternative:
If you're looking for a vegan alternative, try switching the butter for plant-based butter or margarine (same measurement). For the eggs, try using Aquafaba (9 tbsp or 3 tbsp per egg). Then just make sure you use a plant-based friendly chocolate.
Recommended Songs:
Tracey Chapman – Fast Car 
Johnny Cash – Ring of fire 
3. Staccato sounds with crunchier foods
Fresh Caesar salad with crunchy garlic croutons
Ingredients:
1 Romaine lettuce head leaves separated
1 medium loaf of crusty white stale bread
3 tbsp olive oil
3 garlic cloves crushed
Caesar dressing
Salt and pepper
50g parmigiana Reggiano
Recipe:
Preheat your oven to 200C / 180C fan / Gas mark 6.
In a mixing bowl, combine the garlic, olive oil and salt and pepper.
Shred your bread with you hands and coat with garlic oil mixture.
Place onto a baking tray and bake for 7-10 mins or until golden. Make sure to keep an eye on it.
Cut up your lettuce and dress with Caesar dressing.
Plate up your lettuce and scatter your croutons on top along with your parmigiana Reggiano.
Vegan alternative:
If you're wanting a vegan alternative, just make sure to use a plant-based Caesar dressing, and for the Parmigiana either nutritional yeast or a plant-based cheese alternative.
Recommended Songs:
Tom Jones – Delilah 
Electric Light Orchestra - Mr. Blue Sky 
4. Legato sounds with creamier foods
(Legato being notes that are played or sung smoothly and connected)
A deliciously creamy spaghetti Carbonara
Ingredients:
3 egg yolks
50g parmigiana Reggiano
100g fresh spaghetti
75g pancetta or bacon lardons
Salt and pepper to taste
Recipe:
Fry your pancetta or bacon with a dash of olive oil until crispy and set aside.
Cook your spaghetti per packet instructions.
Whisk together your egg and parmigiana Reggiano and season with pepper.
When pasta is cook, reserve some pasta water and strain.
Taking it off the heat, add in your bacon and egg mixture and stir in pasta water to loosen.
Serve up with some extra parmigiana Reggiano on top.
Vegan alternative:
For a vegan alternative, try switching the bacon/pancetta for plant-based meat replacements, the eggs for a vegan cream (240ml), the parmigiana for nutritional yeast (3tbs), and then some white miso paste (1/2 tsp).
Recommended Songs:
Frank Sinatra – New York New York