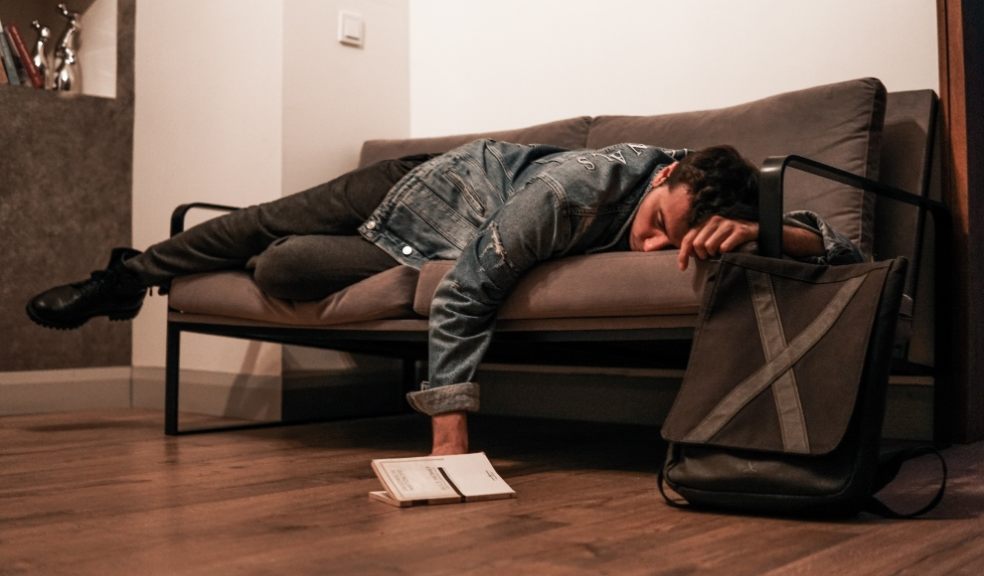 Expert offers spring cleaning tips to improve sleep
Springtime is commonly associated with a fresh start – it's the perfect opportunity to be out with the old and in with the new. After the dark, cold winter months, there is no better time to reflect the season change within your home - and it could help you sleep better too!
Here, Alison Jones, sleep expert at leading mattress brand, Sealy, shares her top spring-cleaning tips for a healthy night's sleep.
Declutter your bedroom
Spring cleaning can help you to feel calm, organised and at ease in your home. In particular, making sure that your bedroom is a clean, tidy, and decluttered space is a great way to help yourself destress and unwind faster, leading to better and longer sleep.
A cluttered and messy bedroom can trigger feelings of stress, so start simple and remove any unnecessary clutter from your surfaces such as your bedside table, vanity units and opt for a more minimalist approach. Consider donating some of your less used wardrobe pieces to a local charity shop, to make room and space for only the clothes you love to wear and feel happiest in.
It is also key to view your bedroom as exactly that, a place to sleep and unwind after a busy day. Nowadays the lines can seem blurred as we eat, watch TV, and in some cases even work in our bedrooms – where possible try to keep your bedroom just for sleeping as it will help your mind to associate the room with calm.
Replace your mattress
One of the easiest ways to ensure a good night's sleep is to be sure you are sleeping on a comfortable mattress and pillows. If you've noticed your mattress isn't supporting you like it once did, then it could be worth considering upgrading yours this spring.
Springtime is the perfect time to update your sleep environment, in particular your mattress, as sleeping on an old mattress can hugely impact your sleep quality and can even create problems such as muscle pain.
When shopping for a mattress, look for an option that is supportive as well as comfortable. opt for a model that features a high quality spring system as this will provide the correct support. Sealy UK are soon set to launch their industry leading, Posturepedic mattress range which combines cutting edge technology with state-of-the-art research to provide deep-down support. 
Let the fresh air in
In the cold winter months, it is not surprising that most of us have had our windows tightly shut and even had our heating on during sleep hours. Now that the warmer months are upon us and the temperature begins to rise, letting in fresh, clean oxygen to your bedroom is crucial. Not only does fresh air improve brain function and boost your immune system, but clean air is also proven to help people with insomnia and other sleep problems to get a better night's rest. 
Allow your bed to air for at least an hour per day, as this clears it from any moisture that has built up through the night. When aerating your bed, pull the sheets as far back as possible exposing both the mattress and duvet, and open the bedroom windows. The optimum time is around 1-2 hours but anything from 20 minutes will be beneficial, so try leaving your bed to air while you get ready in the morning.
Freshen up with colour
In the winter, we tend to dress ourselves and decorate our homes in darker colours, which help us to feel warm and cosy. However, as the warmer seasons approach, think about ways you can bring a more colourful spring/summer palette into your bedroom.
Repainting your bedroom walls a lighter colour will not only feel like a positive change but can also make rooms look larger. Neutral, muted tones like taupe, grey, beige and white work best to create relaxed a atmosphere that promotes sleep.
Adding hints of colour to your walls with interesting décor can be a great way to boost your happiness and feel positive, which in turn can make you feel at ease to go to sleep, and also more productive when you wake up.
The new Sealy Posturepedic range is available to buy from April in selected retailers. For more information about Sealy go to: www.sealy.co.uk