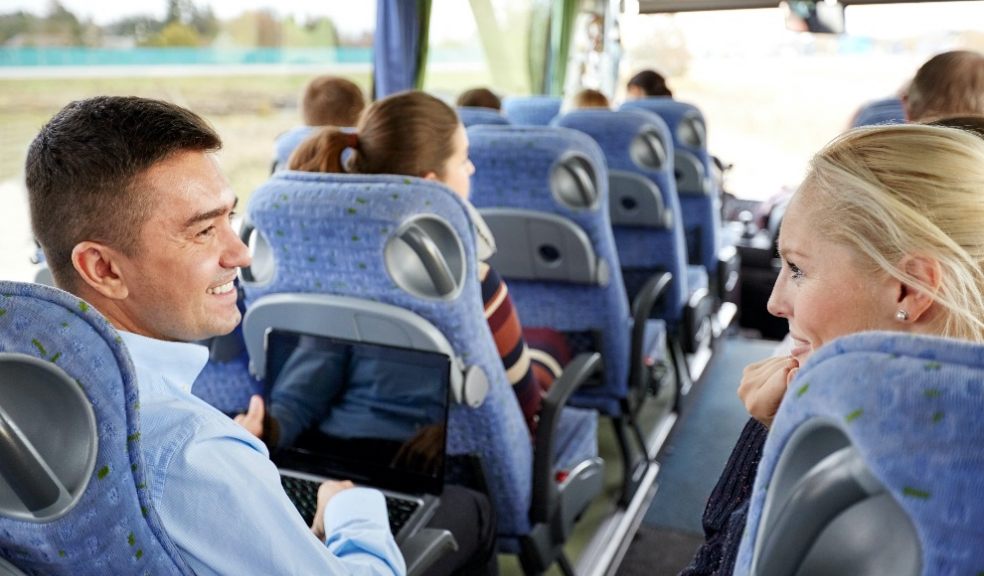 A Quick Guide to Coach Travel in the UK
Coaches are a popular mode of transport in the UK. They're inexpensive, reliable, and environmentally friendly. They're also great fun; besides being practical, coaches have comfortable seats, air conditioning, and Wi-Fi. 
You can enjoy your trip on coaches, like how a coach from Edinburgh to Glasgow can indulge your sense of adventure by traveling on scenic routes. This article provides a guide to coach travel in the United Kingdom.
What Is Coach Travel?
Coach travel is a form of public transportation that uses coach buses, also known as coaches, to transport passengers between destinations. Coach buses are often used for long-distance journeys but may also be used for shorter trips by local governments or private companies. These buses usually have multiple seats and may include amenities such as toilets, televisions, and air conditioning systems.
Coach travel is most frequently used for long-distance journeys because these buses can accommodate many passengers and offer a comfortable experience on the road. However, there are many other benefits to coach travel over other public transportation, such as cost savings and convenience.
Why Do You Need A Coach Travel?
Coaches are an excellent option for your travels. From holidays to excursions, you can opt for Coaches for your fun trips across the UK. Some of the reasons why you need coaches include:
Coaches Are Eco-Friendly
Coaches are environmentally friendly. Coaches are the most eco-friendly mode of transportation in the UK, as they use much cleaner fuel than buses and cars. Coaches use less energy than cars, and they produce less carbon dioxide. 
Even when coaches are full of passengers and luggage, they use less energy than a car with only one person.  Coaches also produce fewer emissions than cars. They burn diesel fuel, producing less carbon dioxide than petrol or gasoline. They are considered to be sustainable.
Coaches Are Inexpensive
If you're looking for a way to travel in the UK without breaking the bank, coach travel is a great option, especially for your holiday destinations. Coach travel is one of the cheapest ways to travel around Britain. They're inexpensive. Coach travel can be cheaper than taking a train or plane, especially if you book your ticket well in advance. 
If you're unsure how much coach travel costs, check out your local bus companies' websites to compare prices and find out how much it'd cost to take the bus instead of another form of transportation like an airplane or train.
Coaches Are Reliable
Most coaches are reliable because they run on time daily, and they'll get you there safely too. The only thing worse than not being able to get where you need to go because something has gone wrong with your vehicle is having an accident while on board. This is due to the poor maintenance practices by one company.
When To Use A Coach Travel In The UK
Coach travel is a good option for commuters. If you're travelling short distances, such as between towns and cities, coach travel can provide a more convenient alternative to trains and buses. These are usually cheaper than rail but still offer frequent service, and some routes have Wi-Fi onboard.
Coach travel is also ideal for long-distance journeys. Some coaches offer reclining seats with tables, power outlets, and toilets so you can relax during your trip. Many coaches depart from central locations, so they're easily accessible by foot or public transport if needed.
The cost of your coach journey depends on several factors, including the time of day and the day of the week. Fares are generally more expensive during peak periods, such as Friday evenings or holidays.
If you book in advance, you'll usually pay less than if you book at short notice. Return tickets tend to be cheaper than single ones, so if you're making a long journey, it can be worth booking a return service instead of two singles.
What To Expect On A Coach
You can expect a coach to be equipped with a toilet, air conditioning, and Wi-Fi. Coaches are comfortable and can be used for long journeys without much hassle. They're also environmentally friendly, which makes them ideal for longer trips that don't require the use of planes or cars.
If you're travelling from an airport or into the countryside or to your holiday destinations, coaches are often your best option for getting there safely and comfortably.
Conclusion
If you want to travel in the UK, it would be excellent to use a coach service as they're cheaper than flying and quicker than by car. There's no better way to see the country than from the comfort of your seat on a coach. The fun that comes with travelling on a coach is also an added advantage.