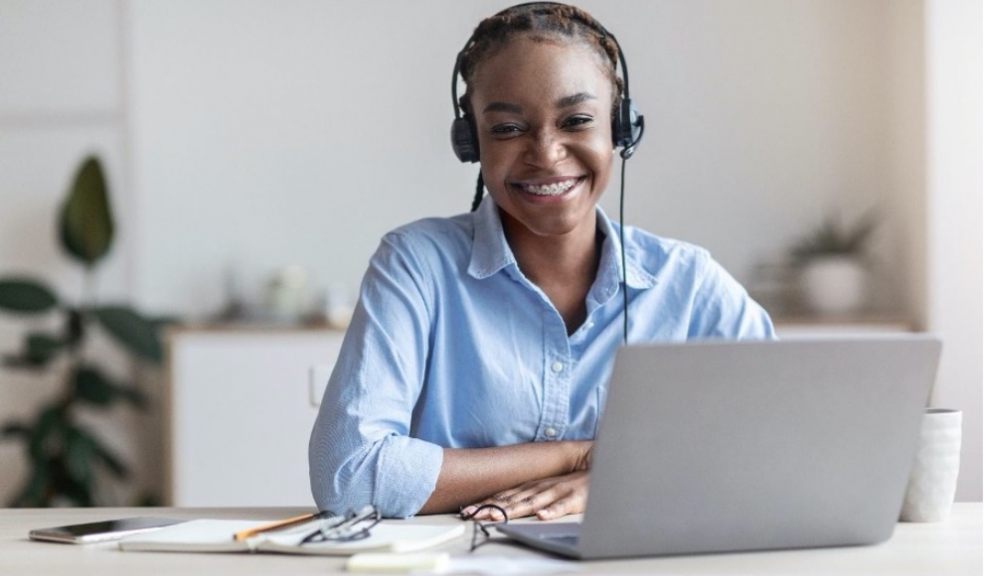 Your marketing challenges solved - with call tracking!
Marketing can be a complex component of your business, as you're constantly needing to evolve and adapt your approaches to draw in the most customer engagement.
This is precisely why you need a smart and effective tool to help you achieve high-quality marketing performance in your business.
The solution – call tracking software.
With expert call tracking software, you can significantly boost your entire marketing approach, through elements such as increased lead and sales generation, improved return on investment (ROI), and more cost-efficient campaigns.
Despite the many challenges of marketing, your call tracking software will be the perfect solution to overcome every obstacle.
Read on to learn what call tracking is, and how it can be the prime tool for developing your marketing.
For a closer look at expert call tracking software, visit Mediahawk here: https://www.mediahawk.co.uk/features/call-tracking/.
What is call tracking software?
Call tracking software is an analytics tool which can be used to provide thorough data on all your customer phone calls.
There are many different components included in the handling and analysis of the calls, including detailed call metrics which collect important data on every call – this includes the location of the call, the call length, as well as a recording of the call.
The software also provides a range of insights and reports on each call. These can help you trace the exact journeys taken by every caller before they phoned, as well as interactions made during and after the call.
Call tracking is the perfect tool for providing a complete picture of how customers are engaging with your business, and how your marketing activity is performing in every area.
How can call tracking help your marketing?
Call tracking software can help you expertly manoeuvre a wide range of different marketing challenges, so you can implement the best approaches for your business. A few examples are:
Optimal marketing engagement
Call tracking will enable you to keep your customer engagement at an optimal level throughout every touchpoint your customers are visiting.
Through the detailed insights and reports from the software, you'll be able to observe the levels of engagement at every touchpoint, and see which campaigns are driving the most lead and sales conversions.
With this information, you'll know what types of campaigns customers engage most with, and can therefore create more that follow the same style – this could be specific content in the campaign, for instance.
As you create more campaigns designed to increase engagement, you'll have much more overall success throughout your business's marketing.
Improved customer communication
With the right software provider, you'll also have a range of useful tools to help you improve your customer communication.
After customers have funnelled through your marketing touchpoints, a phone call can often be the make-or-break point for a potential sale, so it's important your communication is up to standard.
Certain providers offer speech analytics, which can pick up every important keyword mentioned in a phone conversation, and transcribe the call for quick evaluation.
This will help you assess the quality of your calls more closely, and see where you can improve – whether it be addressing the query, engaging the customer, or explaining your services.
With a better approach to communication, your customers will have a much more satisfying experience, and are more likely to finish their journey with a sale.
More cost-efficient budget dividing
Call tracking can help you avoid the substantial costs that come with a poorly managed marketing budget, and can help you execute your campaigns more cost-efficiently.
Using the data provided by the software, you'll be able to see which campaigns are creating the most customer engagement, as well as which channels your customers appear to prefer.
In response, you can adapt your campaigns accordingly, and drive more of your budget into the successful campaigns that use the right content, and are placed in the best channels for interaction.
You can then stop driving money into your less successful campaigns, or spend it on improving them to replicate the success of the others.
This will ensure you have a more sufficient ROI, and that every campaign is delivering a profitable number of leads and sales.
Whatever challenges you may face in your business's marketing, call tracking software is the perfect tool to overcome each and every one, and help you refine your customer engagement.