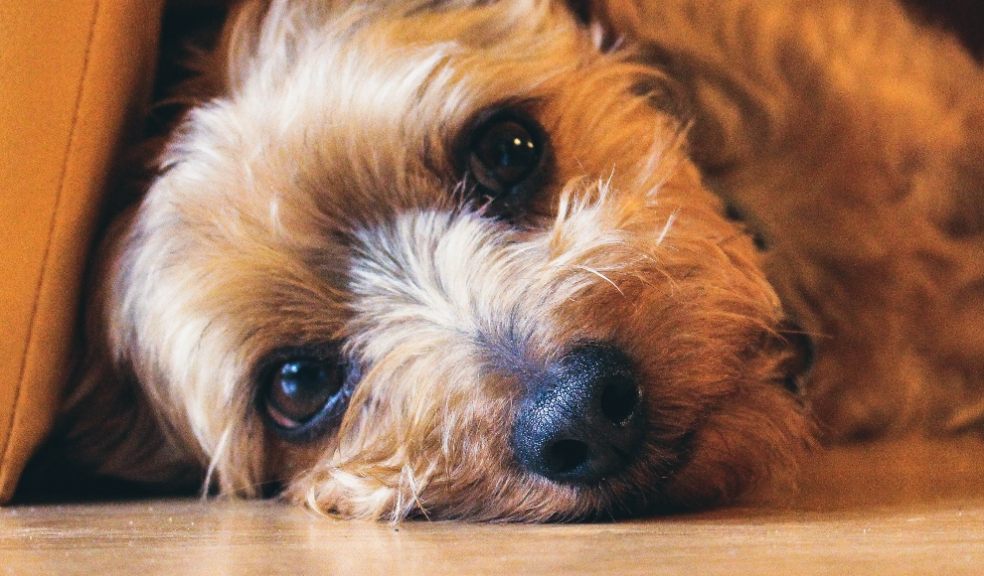 Peaceful pooches during Pet Anxiety Month
As children return to school, pets purchased over lockdown are set to experience heightened levels of anxiety as owners prepare for normality to return as the UK heads out of lockdown, according to leading pet care brand Bob Martin, which has issued a warning to pandemic puppy owners.
Coinciding with Pet Anxiety Awareness Month in March, research has shown a quarter of Brits have purchased a four-legged friend or are planning to do so before Easter 2021. 
With people struggling with loneliness throughout the successive lockdowns, it's clear the vital role  'man's best friend' has played throughout the pandemic. However the influx of our new companions over the last year has been compounded with concerns over our pets' wellbeing.
Puppies bought in the pandemic are at particular risk of newfound stress due to their lack of familiarisation with humans other than their owners, or other furry friends. In the UK, an estimated 80% of pets suffer with anxiety, however this number could continue to climb as pets are introduced to a very different new way of life outside of their home bubble.
Dogs are naturally very social animals and with many owners having worked from home for almost a year now, canines have become accustomed to a routine with a constant companion. According to research by Dogs Trust, there has been a 41% increase in reports of dogs being more clingy to their owners and following them around the house during lockdown. Bob Martin is predicting thousands of dogs across the UK will experience some form of separation anxiety and become disoriented when their parents return to the office and children return to school. 
Julie Butcher, Pet Expert at Bob Martin said: "Pets really are the unsung heroes during the COVID-19 pandemic for helping to get us through the challenging times. However it's important to be mindful and patient of our pets as we reintegrate them into a 'new-normal' way of living. 
"It may take some time for our pooches to adjust to a new routine, so if we can start now by slowly laying the groundwork, it could go a long way to help reassure our pets and ease them back into a normal routine."
Bob Martin is urging pet owners to look out for the below symptoms in their furry family members, who may be experiencing anxiety:
Chewing, scratching or digging 
An increased heart or breathing rate 
Barking or howling 
Destroying furniture 
Changes in bodily functions 
For pet owners who suspect their dog suffers with anxiety, Bob Martin has outlined its top tips to help pets feel safe, reduce these feelings of uncertainty and get them back on their paws.
TOP TIPS
Start to introduce periods of time when the dog is left alone. This will allow furry friends to learn that although he/she may be left by themselves, their owner will always return.
Create a safe zone for pets, this can be a cosy spot with their favourite toy that they can retreat to if they are feeling anxious, which can help them to relax.
The Bob Martin Stay Calm Oil For Dogs and Puppies is a highly effective, daily supplement which naturally relaxes and calms timid or overly-excited dogs. The highly refined natural, vegan oil is effective from the first use and can be used regularly to relax stressed dogs exposed to loud noises, travel or separation upset. 
Ensure that your dog has lots of exercise as this can be a great way to utilise their energy and to help reduce anxiety and stress levels. 
For puppies that have never met other pets, start to introduce them slowly and reward good behaviour with treats.
Try to keep to the same routine to familiarize your pet as this will help to keep them calm. Sticking to the same time for walking and feeding will also work in your favour. 
Introduce dogs to new activities and games, this will help to keep them engaged and can offer a useful distraction technique when in new surroundings.